Have you ever wanted to leave what you know and are comfortable with to pursue your dreams?
Well, that's exactly what Jennifer, owner of Good Fortune Soap did.
In 2006, Jennifer left what was comfortable and poured her life into her new world of soap making! She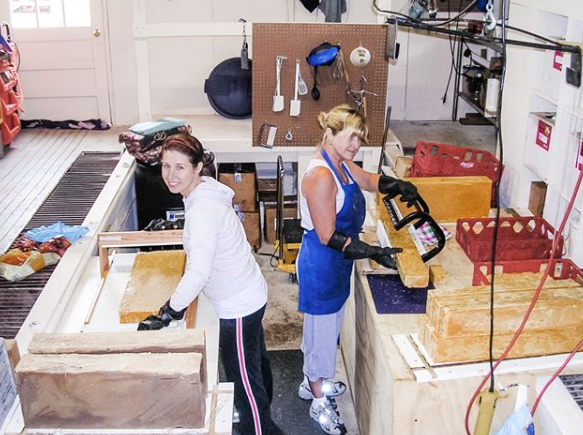 believed (and still does) that God was calling her to this work. And now, 14 years later, Good Fortune is a thriving business on the road to becoming a franchise! Jennifer's story is unique and inspiring. It is a perfect example of how hard work and big prayers can lead to a profitable outcome!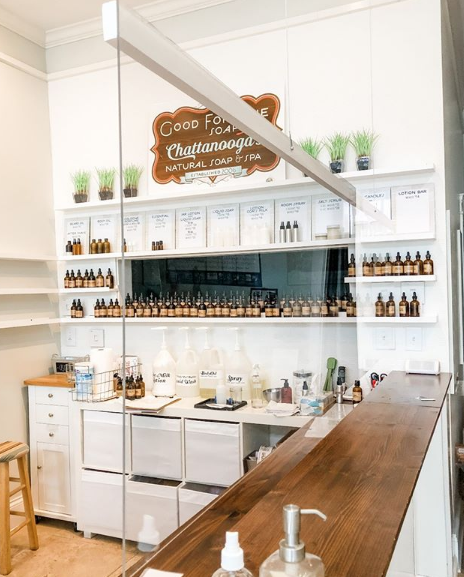 In the midst of a pandemic, Good Fortune has experienced a shutdown, storefront procedure changes, and new staff members. Instead of letting the unusual circumstances bring her and her business down, Jennifer made the most of what she was given. During the shutdown, she and her staff remodeled the store. She used new staff members to create new marketing and advertising strategies. And she created a store sanitizing policy that is keeping her customers and staff SAFE! If anything, Good Fortune has learned that flexibility is extremely important, especially during the pandemic.
Jennifer has some great advice and insight when it comes to pursuing your dreams as well as what it's like to run a business during a pandemic!
---
Q&A With Jennifer:
What advice would you give to someone wanting to pursue their dreams?
"Go for it. Don't let the world tell you what your dreams should look like, dream big, and listen to your gut! If you truly believe in something, then you have the ability to make it happen. And when setbacks and failures happen along the way, don't let it despair you, but use them as life experiences to help you grow stronger!"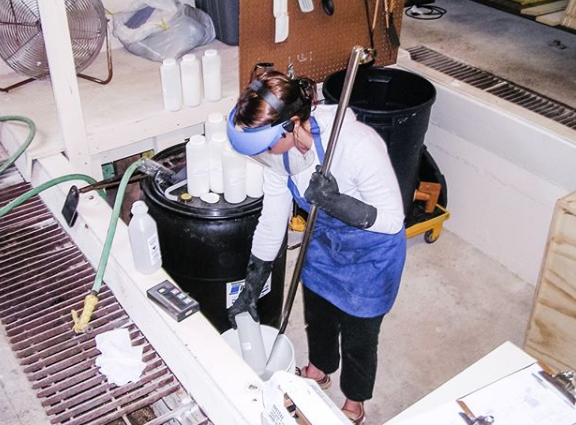 What has been your favorite part of the whole Good Fortune experience?
"I love seeing how God's plans have unfolded for me. I didn't even have plans to open a soap company, but 15 years later I'm doing just that as well as running a spa and Airbnb! I don't want to sound cliche, but all of this is truly because I take each day as a leap of faith. I've worked hard but I've also been very open to following whatever path God has for me."
Do you have any future plans for Good Fortune?
"We just want to continue to do more of the good stuff we love to do--spreading love through the joy of skincare and scents!"
What have you learned through running a business during a pandemic?
"Owning a business is never easy. Trying to figure out new solutions to keep everybody safe and happy is 24/7 work as the owner, not just during a shutdown. I've also been able to appreciate my loyal team members and faithful customers even more! It's humbling to be supported by such devoted people that refuse to be driven by fear and choose to look for the brighter side of life!"
Have any positives come out of this experience?
"For 15 years, every day has been go-go-go. Because of the pandemic, I've had a refreshed appreciation for normalcy. Having a few weeks to be home with my husband and daughter and away from the office and computer was amazing! I was able to step back and reevaluate life. I could reevaluate products, the store, and my job responsibilities. It helped to put everything back into perspective and gave us all a little bit of time to breathe."
---
Jennifer and the staff at Good Fortune simply want to continue bringing joy to others. Natural skincare and relaxation can truly make a difference in someone's life!
Come visit our Broad St. store to experience what exactly Good Fortune is all about.