---
Good Fortune Soap and Spa offers locally made guest amenities such as natural lotions and soap.
Offering local products to your guests delivers a special touch that large hotels don't offer.
Hello, I'm Jennifer, owner and creator of Good Fortune Soap & Spa. I've been creating scents and helping people "wash their troubles away" for 11 years. Smells are SO powerful to help create memories. I'd love to help add that special touch to your rental, and supply you with top notch local body products.
Here are some examples of what we can do for you!!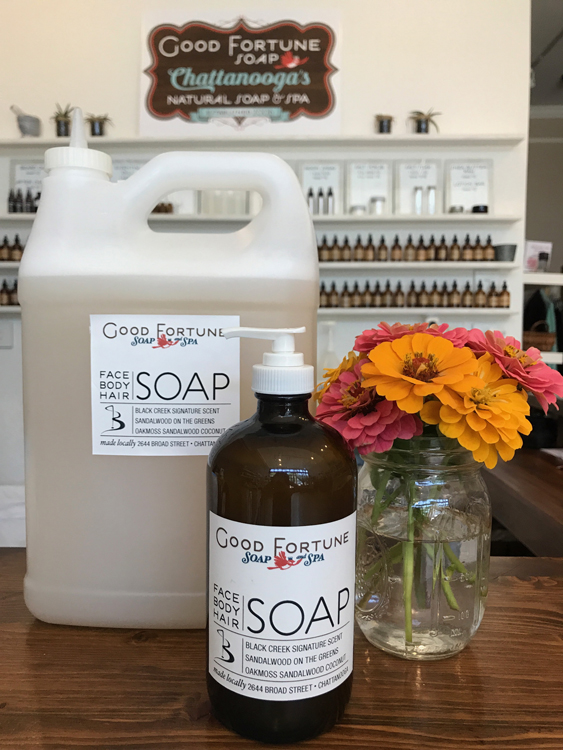 This is a custom soap we did for Black Creek Country Club. They are using 16 oz. amber glass soap pumps, and 1 gallon refills.
We provided everything from helping them design their own scent, designing the labels with their logo, and providing them with the soap jars filled and ready to use.
We did this within 48 hours, and applied our wholesale pricing.
Their scent: Oakmoss sandalwood and coconut. We wanted a gender neutral scent that was clean and sophisticated, but had the rustic charm of their club.
Bonus: Their guests come to our store and want to make their own bottle of their custom scent. They LOVE it, and take notice of the extra special details that was provided. It is a win-win for everyone!
---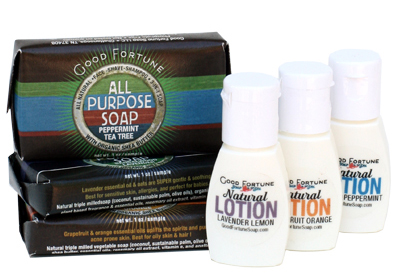 Offer complimentary sizes of soaps & lotions to your guests.
Chattanooga Made with Essential Oils.
Lavender, Grapefruit and Peppermint scents.
Minimum $100 purchase. Bags of 25 each.
1 oz. triple milled soaps | $.50 each
10 mL sample soaps | $.50 each
---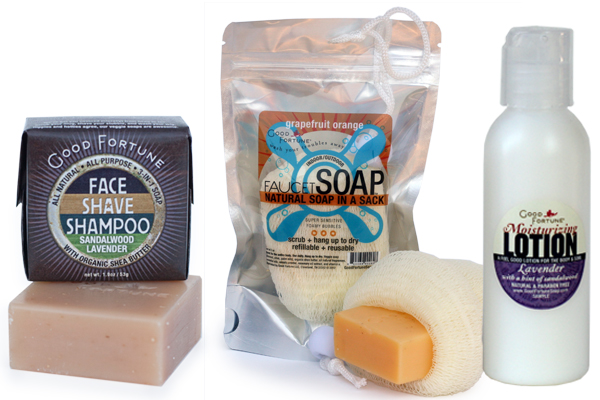 Offer larger "take home" products to your guests.

If you have a longer reservation, or bigger budget guests, then these full-sized products are a hit!
Gender neutral, pure essential oils, gentle for all skin types.
Minimum $100 purchase. Case packs of 6 each.
2 oz. All-purpose Bar Soaps (face,shave,shampoo) | $2 each
Mini Faucet Soaps (soap on a rope, inside a travel bag) | $3.25 each
2 oz. Lotion Bottles in Lavender, Grapefruit and Peppermint scents. | $3.25 each
---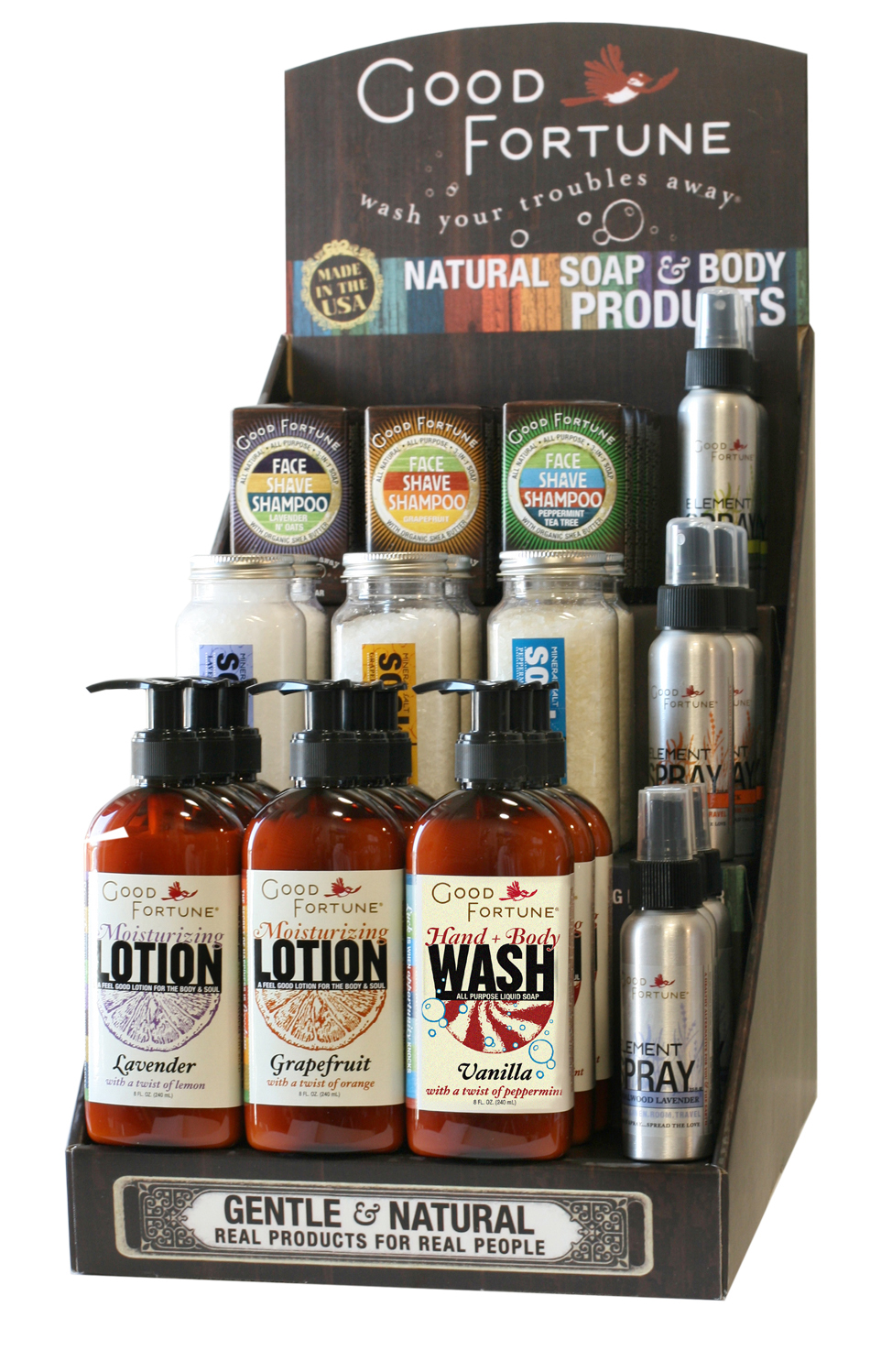 Offer "Chattanooga Made" retail products & gifts.

Display products at the front desk or in-room.
You buy at half price, and sale at full retail price.
Minimum $100 purchase.
Order each item in case packs of 6.
We have free displays.
Request a wholesale account: See full wholesale sheet for items such as: pillow 'element sprays', bath soaks, faucet soaps, and more!
---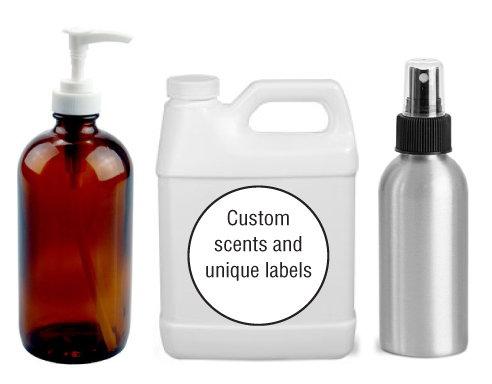 Offer bulk & refillable products.
We'll help create you a custom scent.
We'll design you a label with your logo.
Larger sizes for easy refills.
16oz. or 32 oz. amber glass bottles with white pumps stay by the sink and/or shower, and house keeping refills them when necessary. $12-15 each.
1 gallon refills/$60 for natural liquid soap for hands/face/shampoo.
Also available. Natural Lotion. Bulk Shampoo. Bulk Conditioner. Bug Spray. Room Spray. Salt Soak.
More affordable. Less waste.
---
Email Jennifer for more information Or please give us a call: 423-473-6727.