The time has come to stop avoiding face serums.
Choosing which face serum is best for you can seem difficult, especially if you don't want to worry about spending tons of money only to see no results. This is why people often skip this ultra-important skincare step. If this sounds like you, don't be overwhelmed! We're determined to make a serum-using, skincare-loving expert out of you in no time.
We've broken down our four face serums to give you an easy-to-understand guide as to which one will work best for you. Whether your concerns are acne, aging, wrinkles, dry skin, there's a face serum for you!
The Four Serums for Face
Rose Serum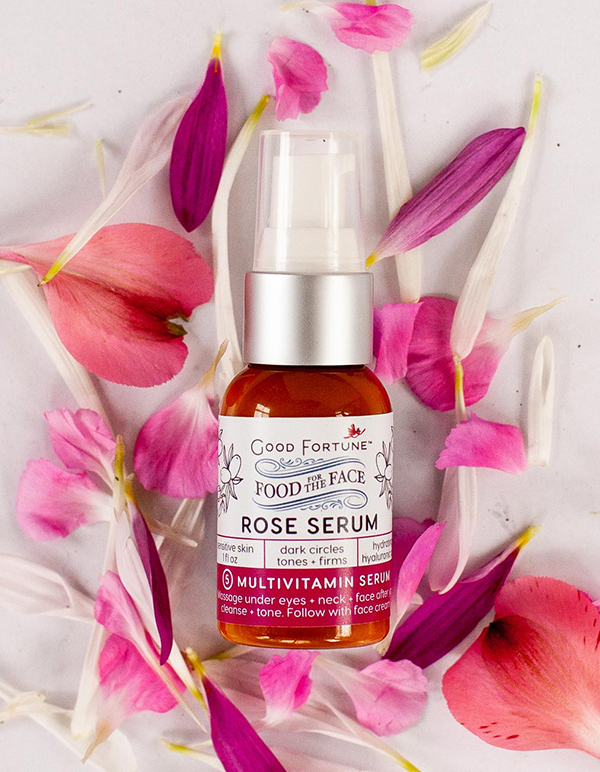 This product is great for someone who has concerns with dark circles, puffiness, anti aging, dull complexion, and dry dehydrated skin type.
Rose Serum is the best hydration serum to retain the skin's moisture and plump the skin. In turn, this creates a brighter complexion and fine lines begin to lessen their appearance. It also is a little on the thicker side when it comes to a serum, so it feels very luxurious on the skin.
Life-Changing Hyaluronic Acid Serum Benefits:
This Rose Serum is formulated with hyaluronic acid to retain the skin's moisture and plumpness. Hyaluronic acid serum attracts all moisture from other products, so it is perfectly paired with a moisturizer, or any product designed to increase the skin's moisture.
Not only does it aid the skin with moisture retention, it also is a great antioxidant that can fight off free radicals within the skin to protect against sun damage, air pollution, and aging.
Key Ingredients: Organic aloe vera leaf juice, hyaluronic acid, coQ10, vegan DMAE, and rose water.
Face Oil Serum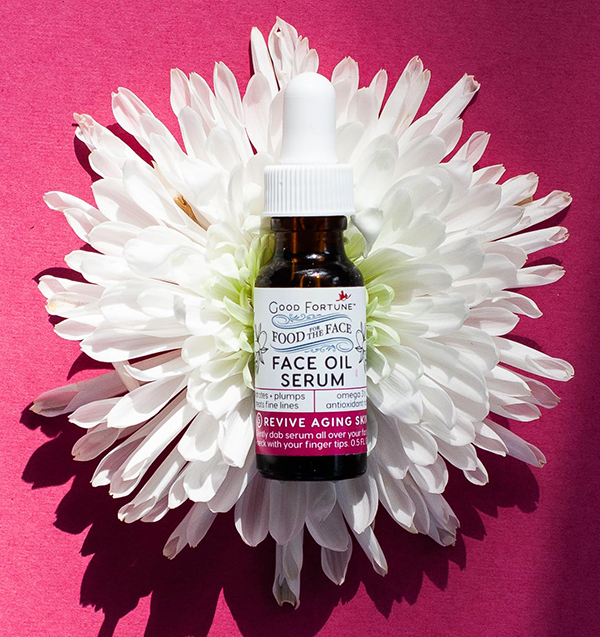 This Face Oil Serum can change your skin for the better by hydrating and plumping the skin, treating fine lines and wrinkles, balances the skin's nutrition, and evens the skin's texture.
Life-Changing Face Oil Serum Skin Benefits:
The ingredients combined in this powerful, highly concentrated product help to regenerate your skin cell production resulting in a beautiful complexion. Essential fatty acids help to absorb into the skin and hydrate, while pumpkin seed oil helps to firm the skin.
Key Ingredients: essential fatty acids, antioxidant seed oils, vitamin E, pumpkin seed oil, neroli essential oil, calendula flower oil co2 extract.
Niacinamide Serum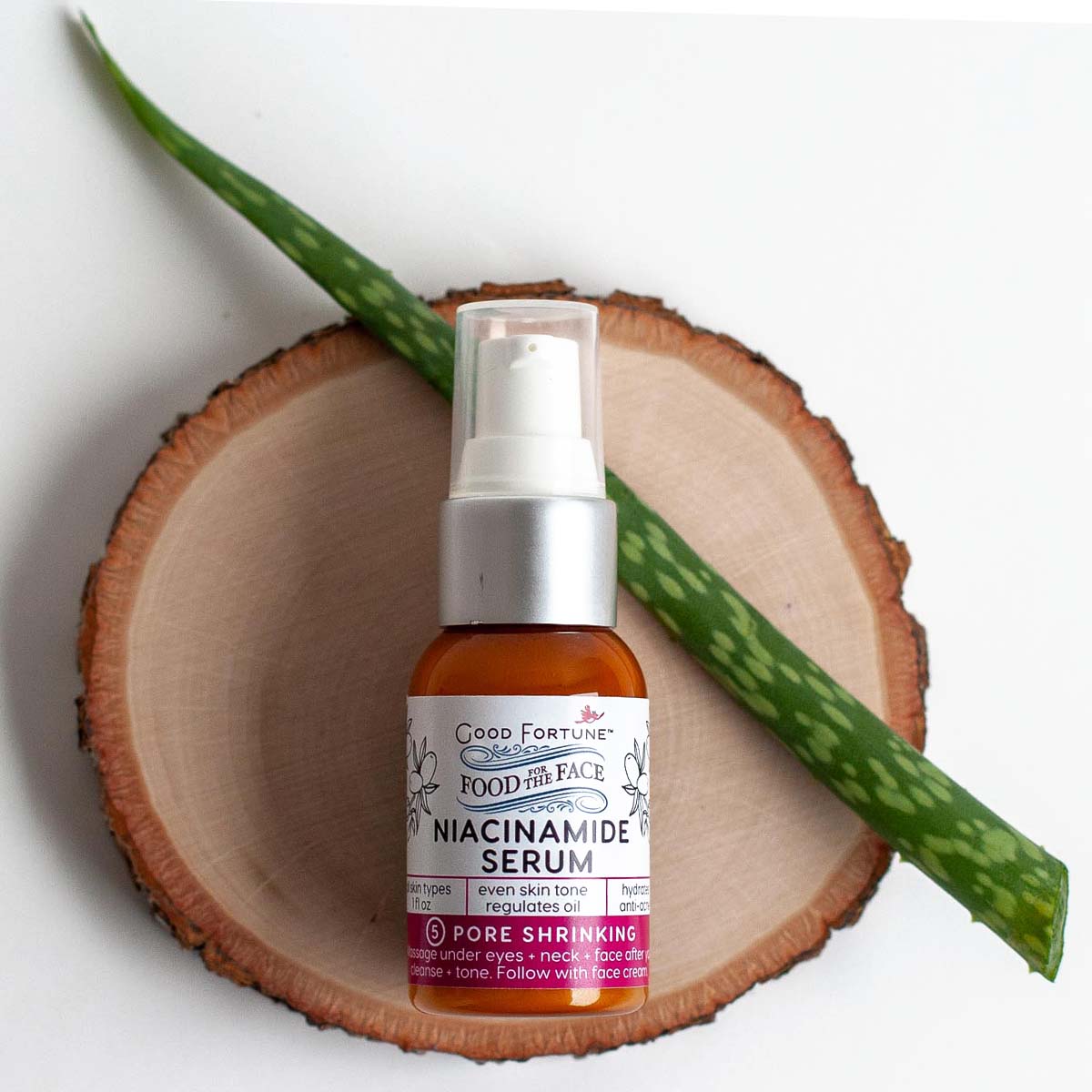 This product is very versatile, for acne prone skin and anti aging clients, which is why it is so popular. Niacinamide in skincare addresses a large variety of skincare concerns. Some important niacinamide benefits including helping to build a healthy buildup of keratin (which helps to firm and tighten our skin), helping to grow and strengthen our lipid barrier, minimizing redness, reducing large pores, regulating oil, and helping uneven skin tone.
Life-Changing Niacinamide Benefits:
Niacinamide Serum is perfect for multiple skincare concerns and conditions. Niacinamide Serum can reduce pore size by keeping the skin properly moisturized and plump, prevents your skin from overproducing oil by regulating oil production (making it a great serum for oily skin), and soothes and calms irritated/inflamed skin.
Key Ingredients: Niacinamide (Vitamin B3 5% concentration), hyaluronic acid (another hyaluronic acid product in addition to rose serum!), organic aloe, and avocado oil.
Vitamin C Serum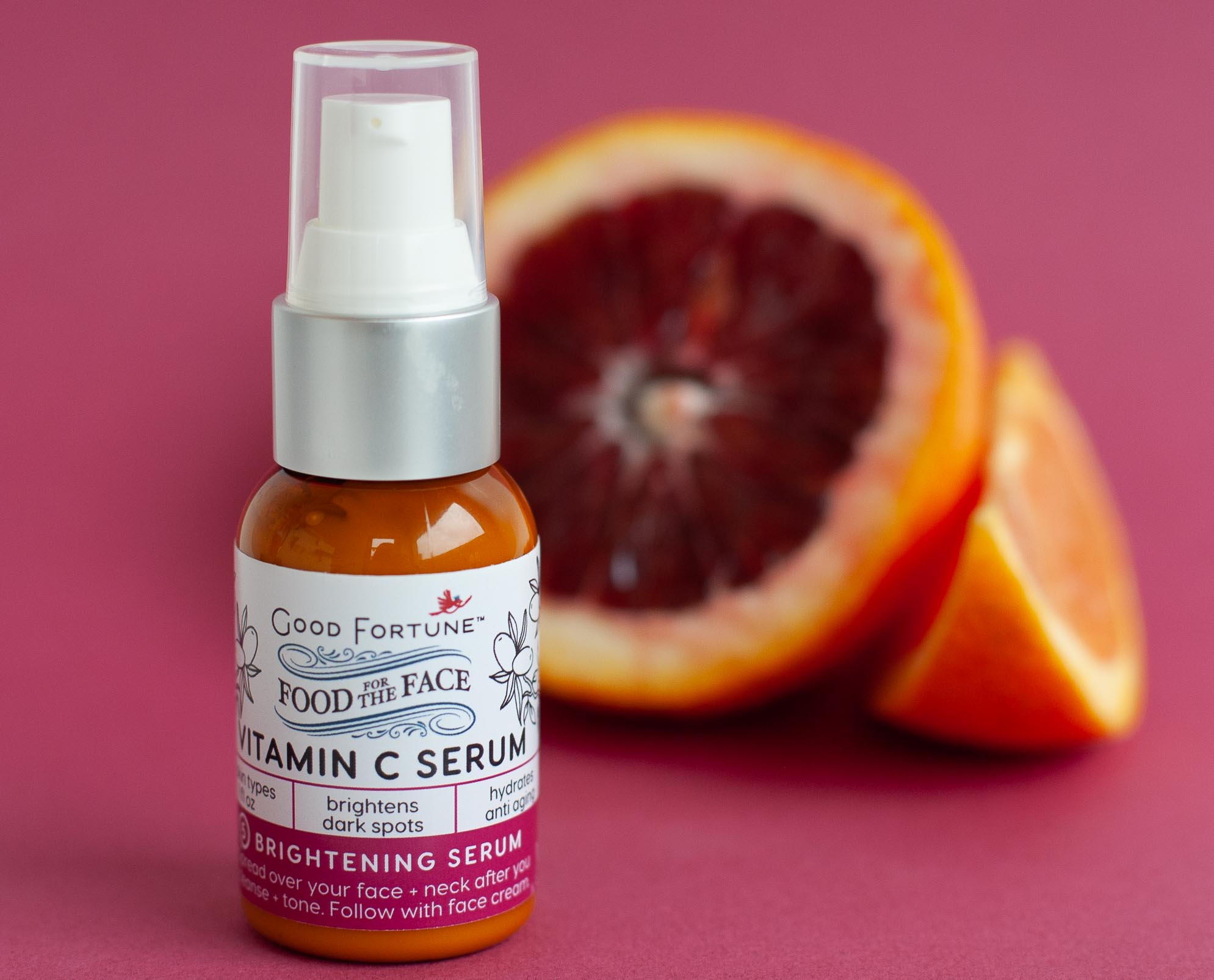 Our Vitamin C Serum has a silky, soft texture that leaves the skin with a radiant glow. Vitamin C benefits sundamaged skin with hyperpigmention, anti aging skin the needs brightening and smoother texture, and for dull dry skin needing hydration.
Life-Changing Vitamin C Skin Benefits:
Our Vitamin C Serum is formulated with Vitamin C Ester which is more stabilized than the original nutrient. This vitamin C benefit allows the product to penetrate deeper into the layers of the skin, helping to promote healthy collagen production resulting in a firm, smooth, and healthy complexion. Vitamin C Serum is a crucial part of yourantiaging skin care routine because of these reasons.

Consider combining vitamin C and niacinamide serum together for double the benefits!

Key Ingredients: organic cranberry, red raspberry, blueberry, rosehip oil, organic white willow extract, organic neem oil.