Whether you were gifted a Good Fortune Beard Care Gift Set or want to purchase some beard care products to treat yourself, you're probably wondering which products to use and in what order.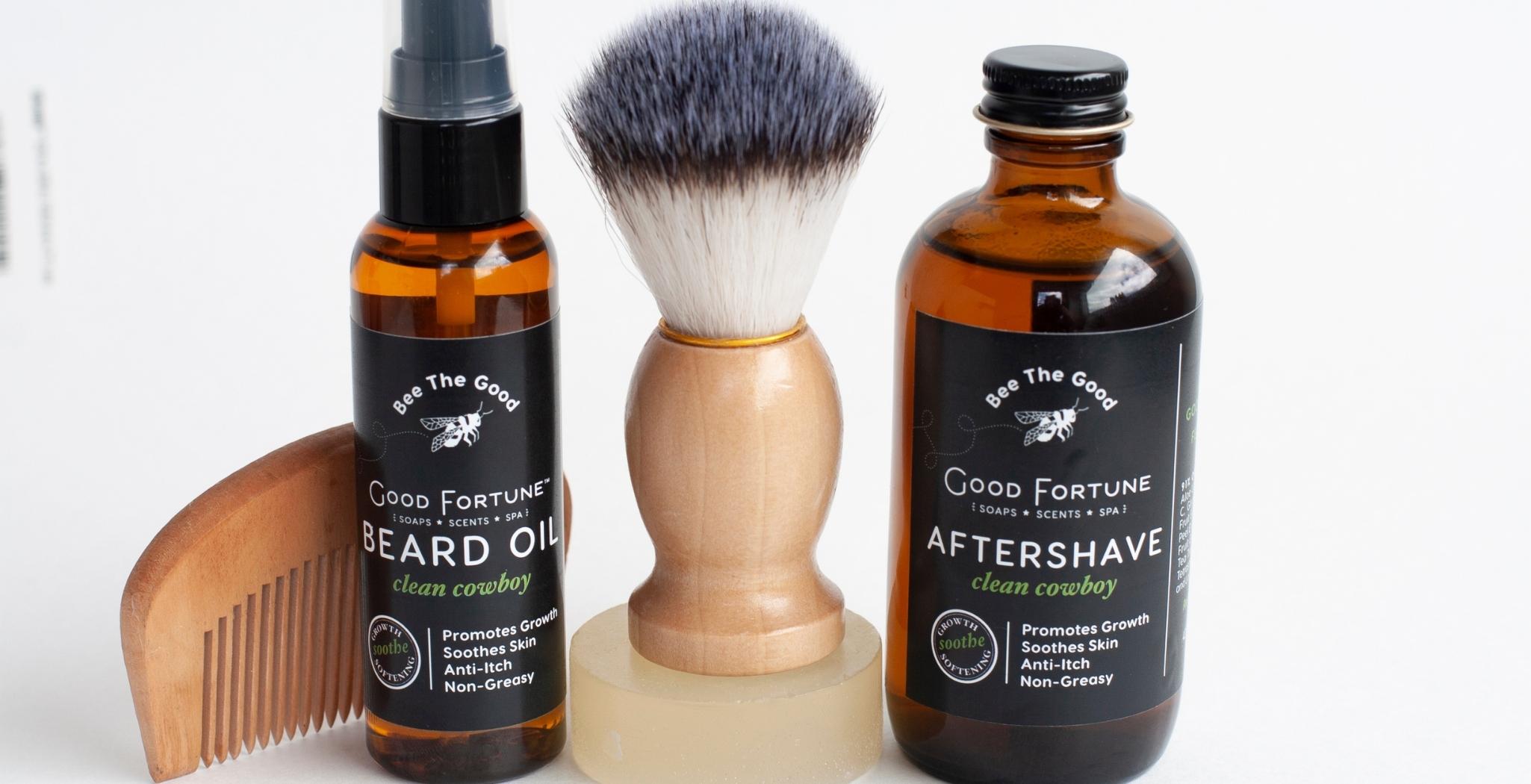 While each Good Fortune product functions well on its own, it's when you put the pieces together in the right order that the magic happens.
Shave Soaps
For wet shaving, you need a good shave soap that creates a rich and foamy lather. This helps to soften your skin and hair, open your pores, and allows your hairs to fully extend. Good Fortune Shave Soap is made with natural coconut and olive oils to clean and moisturize your skin, glycerin and castor oil for a fresh foam, and bentonite clay for razor glide.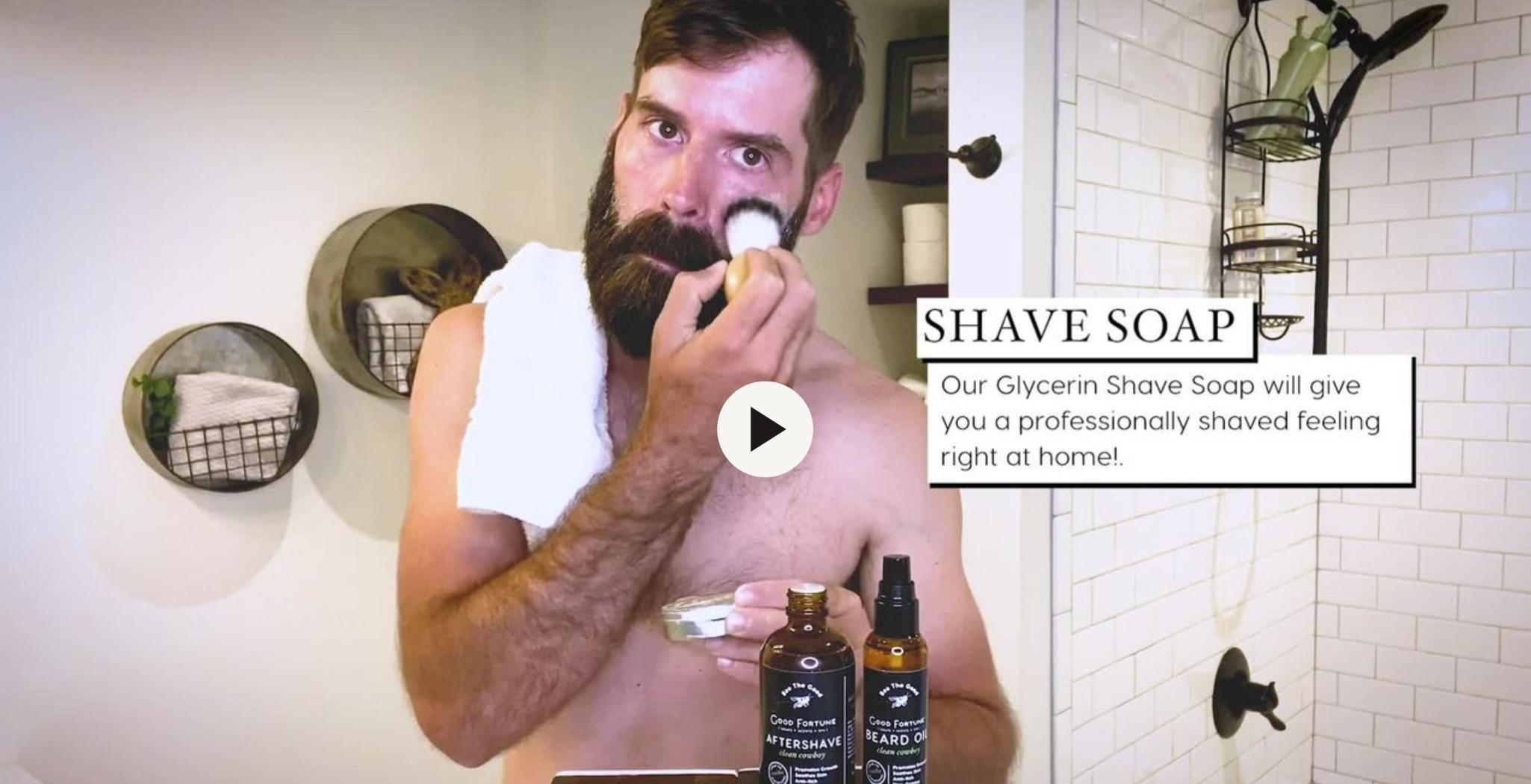 You can get our shave soap bar in a smaller 4 oz puck, or massive 8 oz. puck that fills our shaving mugs perfectly.
Aftershave
Our Vitamin C Aftershave reduces any shaving irritation by extracting dirt, closing pores, adjusting pH and calming the skin. It is made with organic aloe, vitamin c, tons of healing extracts, willow bark, and a pinch of tea tree essential oil. Organic aloe is soothing, but you'll really love the anti-aging punch in the face you get from the Vitamin C.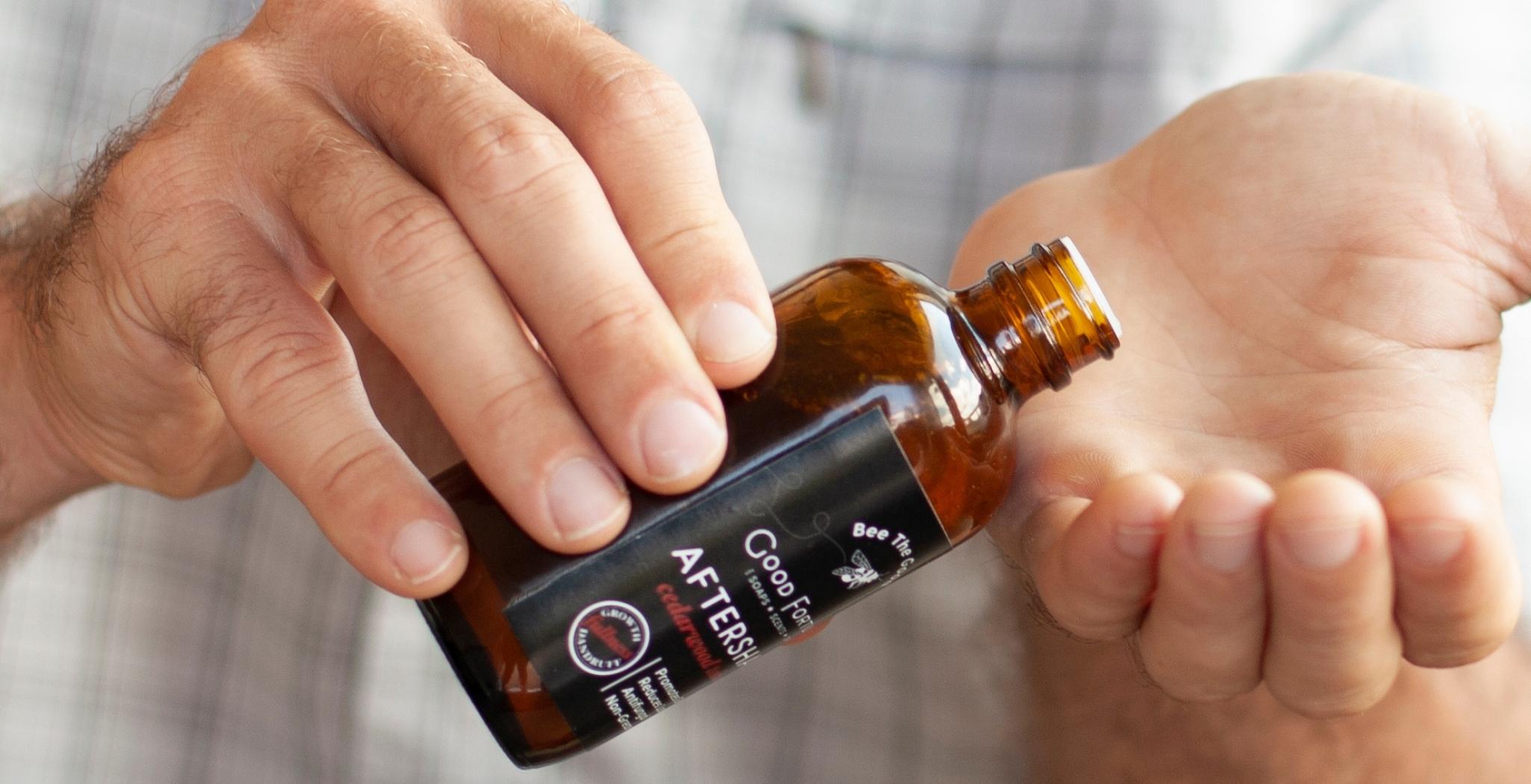 Splash or apply aftershave with cotton ball to face after shaving, or to simply clean your face. Feel free to choose our custom aftershave and add some extra essential oils for additional benefits!
Beard Oil
Beard oil is the foundation to a truly great beard. Use Good Fortune beard oil to replenish natural oils that prevent dryness, itchiness, dandruff, and split ends by moisturizing both skin and beard. Apply beard oil daily to keep your skin and beard healthy.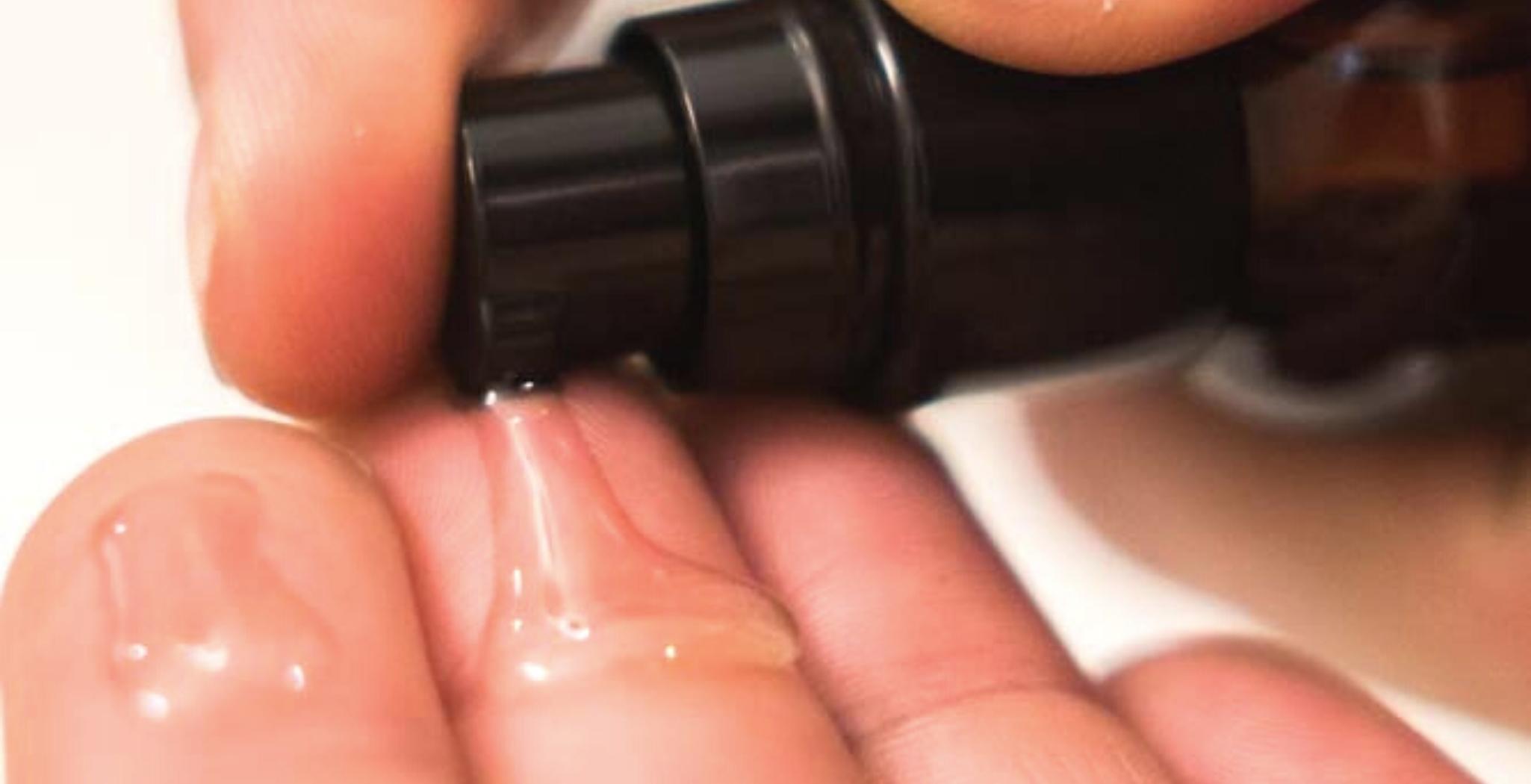 How To Use Beard Oil
Put 3-5 drops of beard oil into the palm of your hand and rub both hands together

Apply beard oil to the base of your beard closest to your skin

Gently massage oil through your beard hair to disperse beard oil evenly
Beard Balm
Our Beard Balm is also moisturizing but offers more hold than beard oil, and is best on medium to long beards. The thick, creamy consistency of natural waxes, oils, and butters is perfect for taming and styling your beard and mustache with a soft matte finish.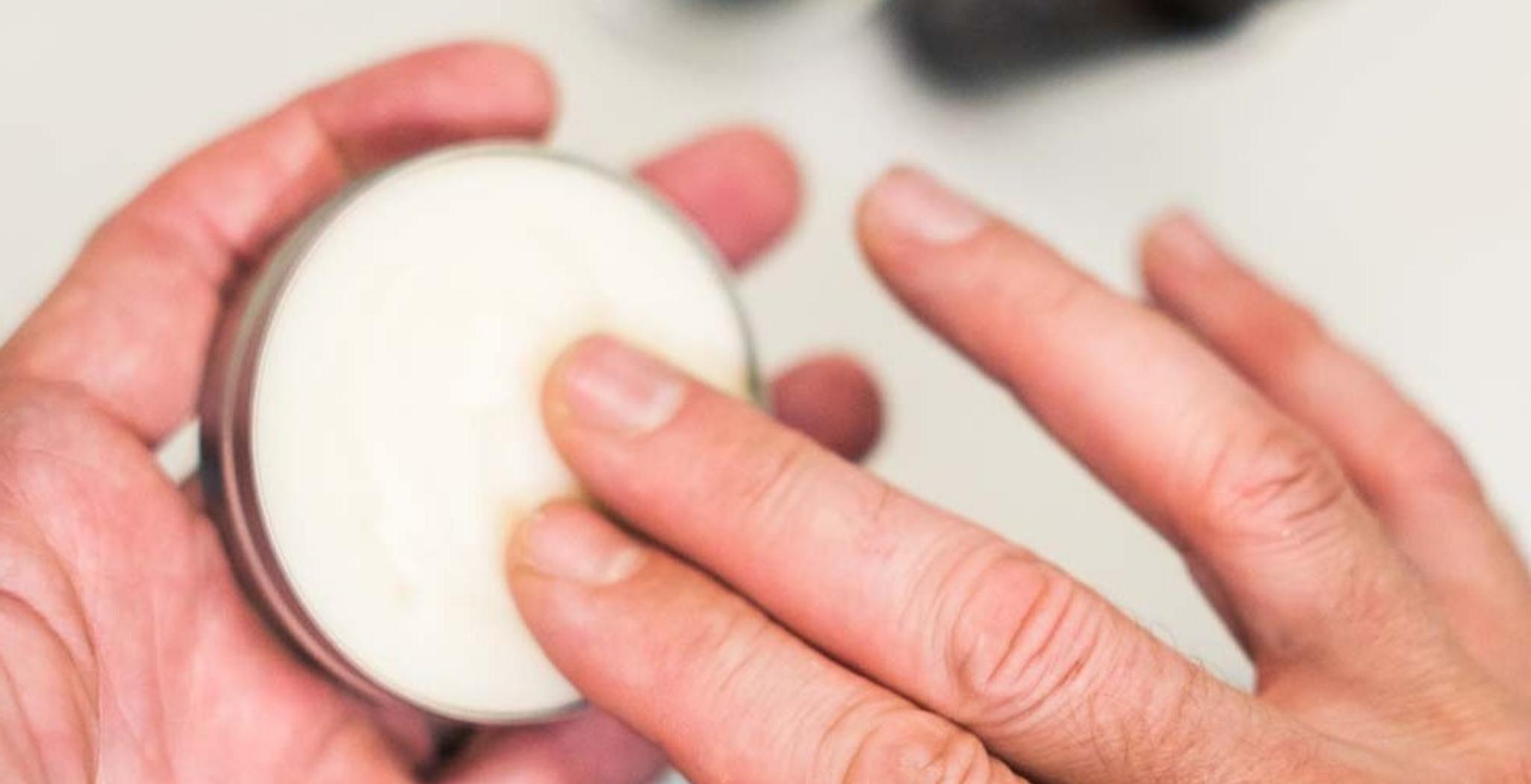 How To Use Beard Balm
Scoop a small amount of beard balm out of the tin with one of your fingers

Rub both hands together in a circular motion to make it supple and easy to work with

Apply at the base of your beard making sure to massage it into your skin

Gently pull it through the length of your beard

Style your beard as desired
It's time to step up your beard game! All of our natural beard care products are offered in four signature scents:
Cedarwood Tobacco

Clean Cowboy

Sandalwood Bergamot

Sergeant Peppermint
or make your own custom scented aftershave and beard oil on our custom bar!