Father's Day is around the corner and everyone is looking for a way to show dad that they care.
This year skip the bbq accessories and beer glasses and get him something he wouldn't get for himself. Pamper Dad with organic skincare, beard care, and shaving products!
The Products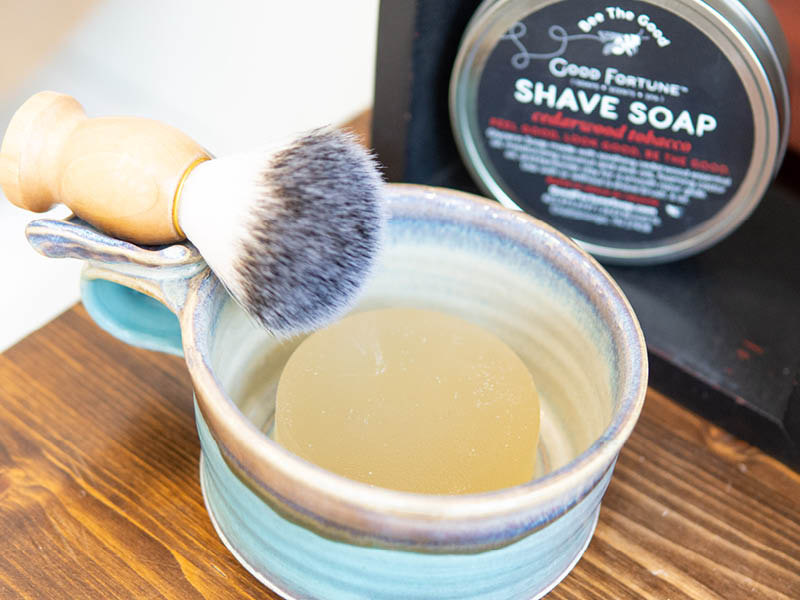 Made with natural coconut and olive oils to clean and moisturize your skin, glycerin and castor oil for a fresh foam, and bentonite clay for razor glide. Our shaving soap is great for all skin types and will give dad a professionally shaved feeling at home! Pair with one of our shaving brushes for the ultimate gift.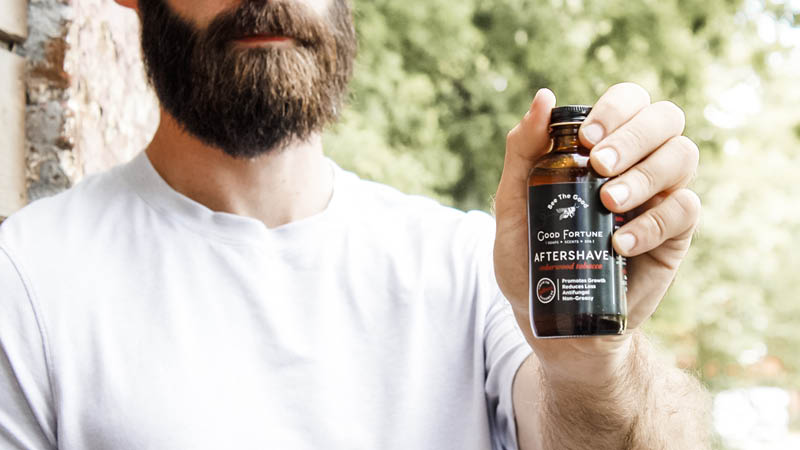 Made with organic aloe, vitamin c, tons of healing extracts & willow bark & tea tree essential oil. Simply splash or apply with a cotton ball after shaving or just use as a skin cleansing toner!
Our beard oil has 4 "dry oils" (apricot, coconut, grapeseed, and vitamin e) that go on light, and can be used on your whole face! Use as a pre-shave oil or moisturize your whiskers without feeling greasy. This multi-purpose oil is perfect for a dad who needs an all-in-one approach to skincare.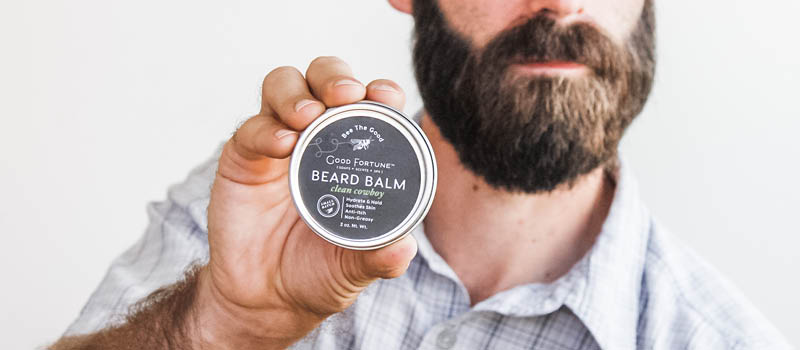 Help dad keep his beard looking smooth and stylish. After a shower, rub beard oil onto your hands, then massage the beard balm into your beard while still damp. Finally, comb through and shape for the perfect beard everyday!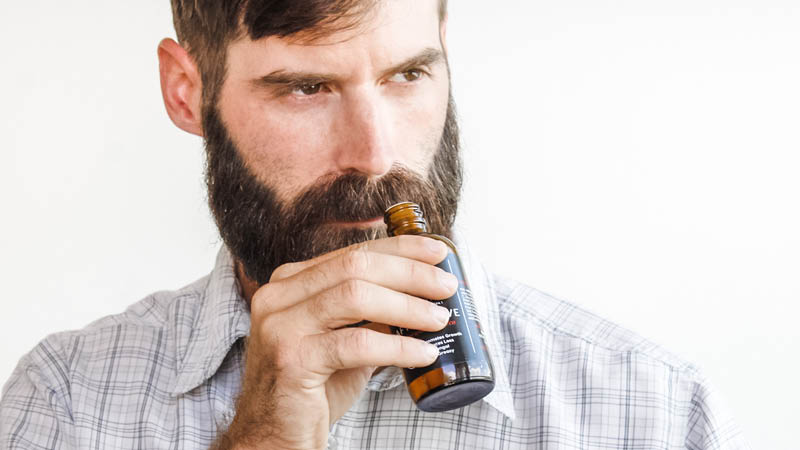 The Scents
Sergeant Peppermint
Rosemary and Peppermint Essential Oils, plus sophisticated notes of black peppercorn, oakmoss, sandalwood and tonka bean fragrances. The essential oils help address specific problems like beard growth, thickness and strength. These minty oils can be stimulating and cooling, helping with circulation and itching. Plus, all of those anti-inflammatory benefits help to clarify the skin and hair, without feeling greasy!
Cedarwood Tobacco
Cedarwood Essential Oil, vibrant Bergamot, earthy fragrance notes of oak-moss, tobacco, amber and white patchouli. Cedar-wood is said to promote beard growth by helping regulate oil glands. Plus, it's antibacterial and anti-fungal properties can help treat different dandruff and hair thinning types of woes.
Clean Cowboy
Lavender Essential Oil with an enlightening citrus twist, plus masculine notes of amber, patchouli, oakmoss and sandalwood. This classic scent is great because the Lavender essential oil helps address specific problems like beard growth. It is also antibacterial which can be great for anti-itch, soothing, and softening.
Sandalwood Bergamot
Bergamot Essential Oil, plus deep earthy notes of mahogany, patchouli, nutmeg and sandalwood.Bergamot is front he citrus family, giving it a refreshing bright scent. It's also helpful in addressing specific problems like beard growth and itching!
Mix and Match
Pick the products dad would love and the scent he would love and you've got the perfect gifts! Don't forget the Shaving Brush and Mug for a truly elevated shaving experience!
Shop now while they are on sale for Father's Day! Order by June 13th for on time arrival for Father's day!