Getting acne spots on your chin and around your mouth from wearing a mask all day? We get it. Maskne is real!
While it's important to stay safe during this time, it's also important to have a skin care routine to avoid those pesky zits! With just a few products, you can eliminate maskne in no time.
---
What is maskne?
Maskne shows up when there is an abundance of dirt, make-up, sweat, and oil built up on your skin. The mask you wear all the time becomes a barrier to your skin, keeping all those unwanted particles on your skins surface. Another cause of maskne can be stress! It's such a crazy time we're living in and stress is very common.
What can you do?
Clean: Make sure you use a gentle cleanser and don't skip out on exfoliating often. However, be cautious not to over-work and over-clean your skin.
Hydrate: Moisturize. Moisturize. Moisturize. This keeps the oils out and the nourishment in. Use a serum if you need a little extra hydration
Care: Try going make-up free for a while or whenever you know you'll be marrying a mask. Be sure to use natural and nourishing skincare products, like the ones we recommend below.
Maskne Treatment Products
Moisturizing is one of the most important things to remember when it comes to maskne. It is essential for preventing friction under your mask which ultimately will cause dry skin and breakouts. Green tea moisturizer is the best face cream for all skin types. When applying, focus on the areas of your face that your mask covers, especially around your mouth and chin!
Both of these masks contain clarifying, brightening, and detoxing ingredients that are perfect for treating your skin to after a long day of wearing a mask. These masks will ensure that your pores are cleaned and your skin is exfoliated! Use 2-3 times a week for best results.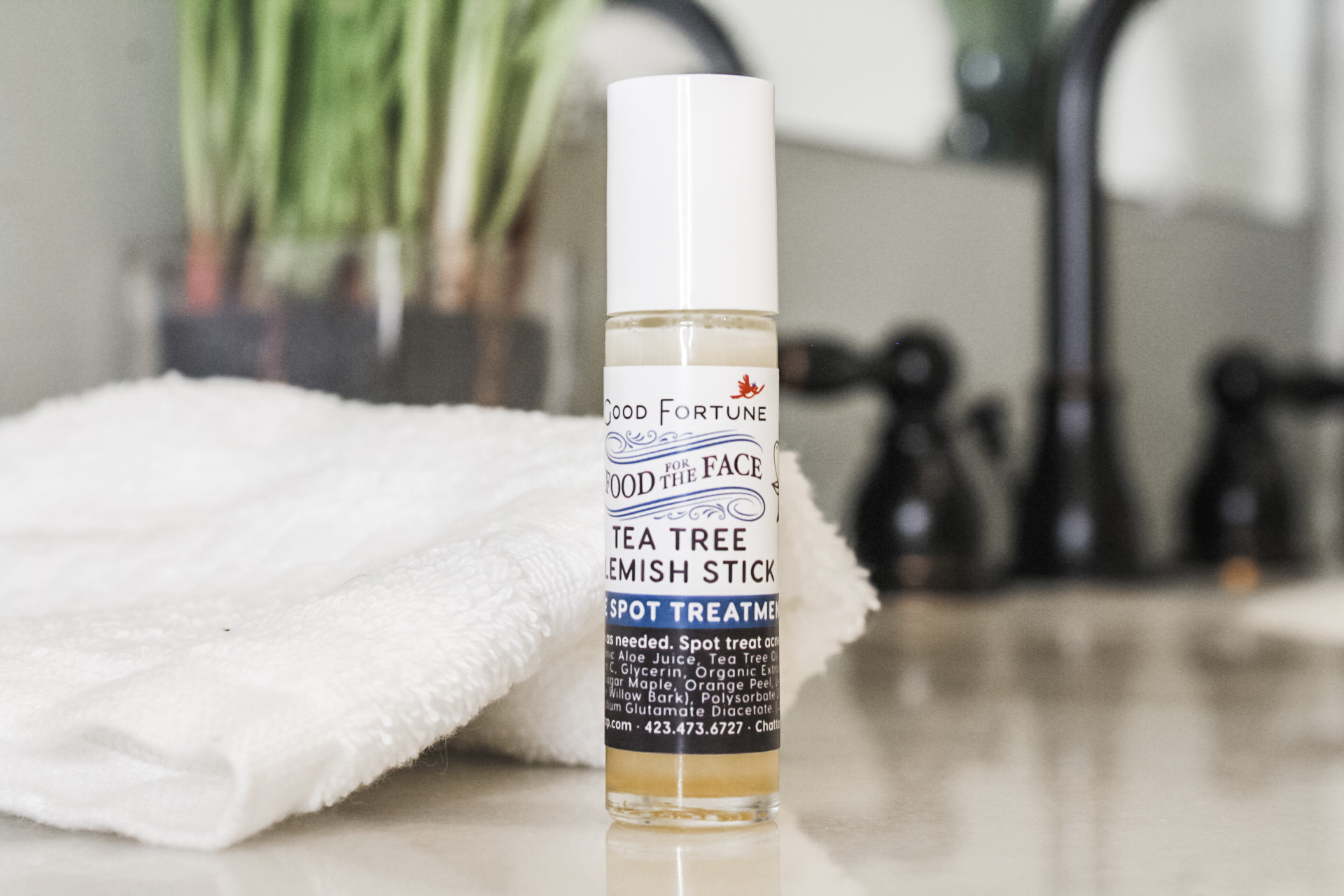 This spot treatment stick is a must have to treat blemishes as soon as they appear. Simply shake, then rub the product on your skin wherever you see or feel a blemish!
---
Our organic skincare is one of the best ways to prevent maskne!
Keep your skin glowing by purchasing our products online or at our Broad St. store.