What is Eczema?
Eczema is a skin condition that gives you red and itchy skin. It's common in children but can occur at all stages and ages of life. It looks like a red flaky irritated rash and can show up all over the body from your elbows and knees to face or chest.
How do I get Rid of Eczema?
Unfortunately there is no known cure but we've got some excellent options for clearing the skin and relieving the itchy redness! From moisturizing to itch relief we have the products you need to get the job done.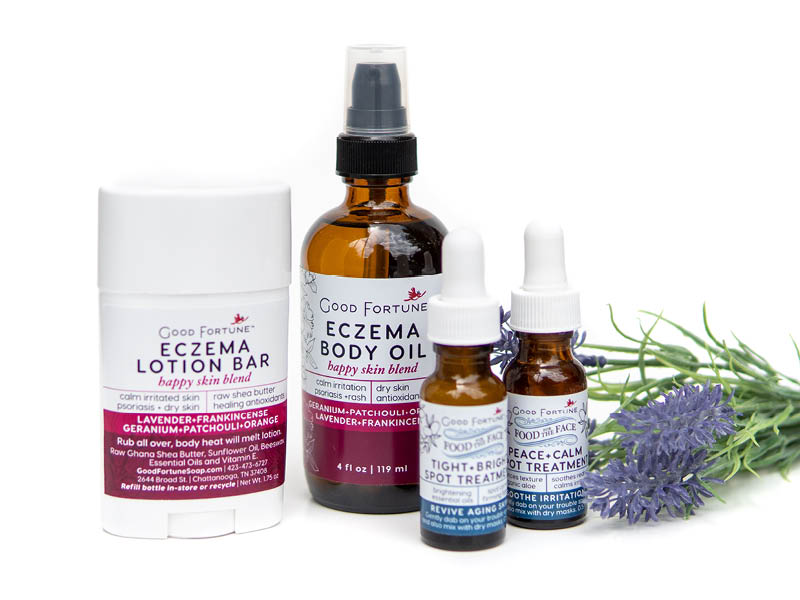 The Eczema Treatment Blend
Our Eczema blend is specially created for eczema relief. You can get this blend in a lotion bar or body oil for easy application that meets your lifestyle. This blend features lavender, frankincense, geranium, patchouli, and orange essential oils. You'll look better, feel better, and smell amazing!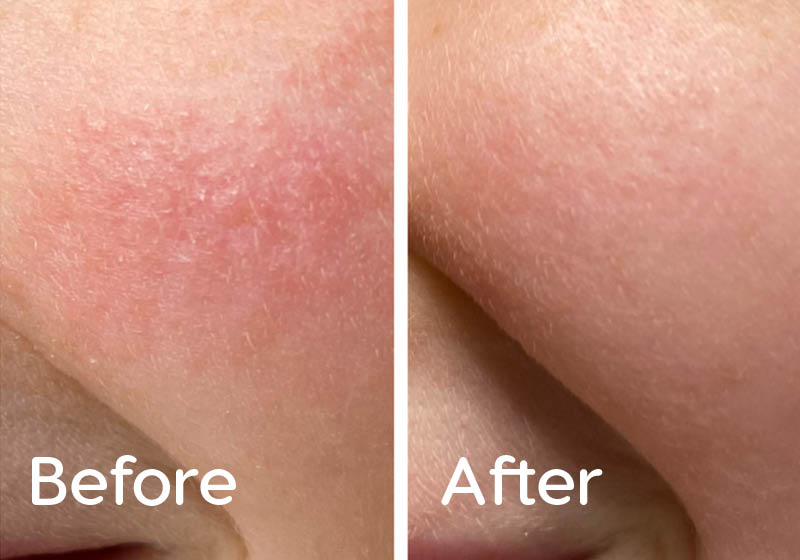 Tight and Bright
In addition to our eczema treatment blend we also have a couple spot treatments that are excellent for eczema. The first is our Tight and Bright spot treatment. This serum has fatty acids and essential oils that are great for brightening skin tone and dark spots. It's excellent for clearing eczema on the face and it's even great for kids! Good Fortune's creator Jennifer uses this natural eczema remedy for her daughter and you can see the results for yourself!
Peace and Calm
Our other serum we recommend is the Peace and Calm spot treatment which features calming ingredients like aloe vera. This treatment is great for sensitive irritated skin and is great for relieving itchiness!
Begin Your Healing!
Come in to our Chattanooga Spa and shop our skincare products and even try them out! Or you can order from home here on our website! Either way, get ready to feel comfortable and confident in your skin!