Have you ever wished you could actually be one of those girls who rolls out of bed in the morning without having to do their makeup? Well, now you can! Getting a lash lift can take an entire step out of your morning routine and make short, hard to curl lashes look full and lengthened.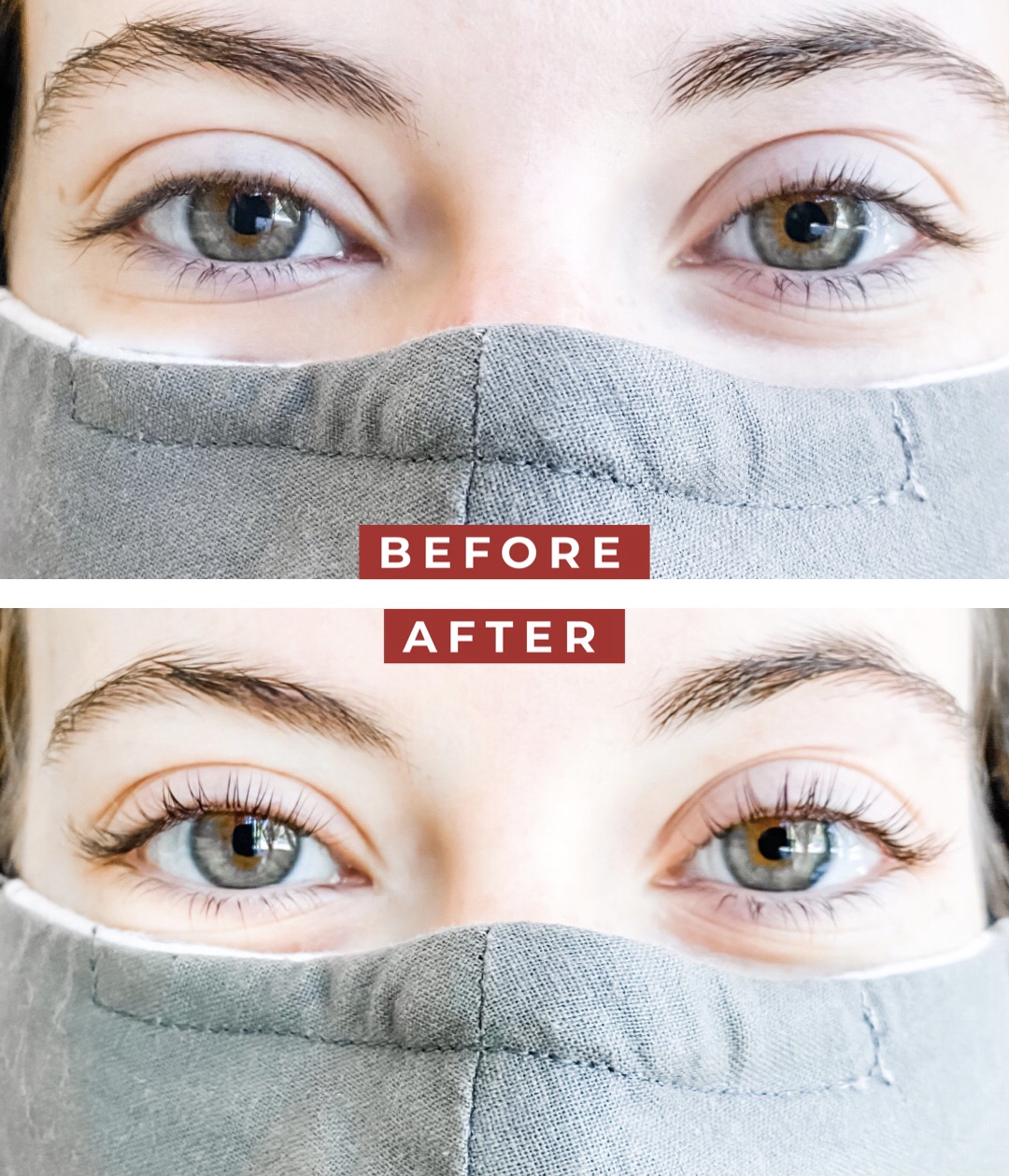 What is a Lash Lift?
A lash lift is essentially a perming treatment for your lashes. Using silicone pads, our esthetician will coat your lashes in a perming solution which creates that beautiful, curled and lifted look! The lift lasts 6-8 weeks. We use Elleebana Lash Lift which is one of the most highly recommended kits for lash lifts.
Lash Lift Benefits
Quick and painless service.

No more curling your lashes or even mascara if you choose to tint your lashes as well.

No damage to natural lashes.

Lasts 6-8 weeks!
Lash Lift Aftercare
Unlike extensions, lash lifts require almost no aftercare at all! However, since you need the treatment to fully set, it is recommended that you wait 24 hours after your service to use mascara. Most clients find that they don't need to apply mascara for 2-3 weeks after to their treatment! That's a huge win!

Lash Lift and Tint Deal
One of the best services to pair with a lash lift is a lash tint! This gives your lashes the full effect. They will be curled, fuller, and darker! This can eliminate the need for mascara all together. No one enjoys mascara melting in the heat or streaking down your face in the pool which is why a lash lift + tint is PERFECT for the summer!
Lash Lift Near Me
If you would like to schedule a lash lift and tint near me, you can make an appointment online, call our Chattanooga Spa at (423) 473-6727, or come to our Broad St. store to make the appointment in person. You don't want to miss out on this amazing service!