When Good Fortune first started our owner, Jen, knew that she wanted to bring good fortune to others by giving back to the community, which is where our name, Good Fortune, came from!
In 2018, Good Fortune began partnering with The Chattanooga Area Food Bank.

What does the Food Bank do?
Roughly 200,000 people could face hunger in our area. 41% of food insecure people in our area are children. The Chattanooga Food Bank provides nutritional food for these people and families in need at no cost. Most of this food is provided through the donations of retailers, manufacturers, and local farmers.
Gifts that give back, what does that mean?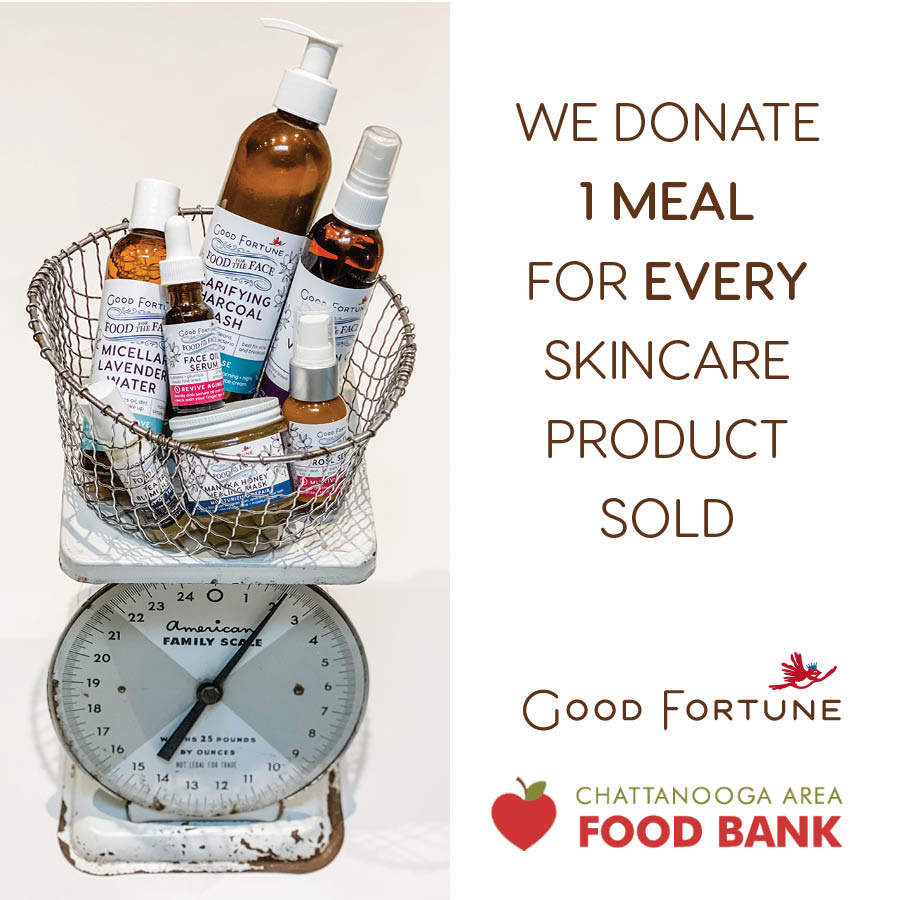 For every skincare product we sell, we donate 1 meal for The Chattanooga Area Food Bank! This way, you are feeding your skin with natural ingredients AND feeding others with your purchase.
How else can you help the Food Bank?
Aside from purchasing our skincare, there are many ways you can help support The Chattanooga Area Food Bank! Donating money or food, volunteering, or hosting a food drive are just a few ways you can help at the food bank.

This just goes to show how a little goes a long way in helping others.
Please consider purchasing a skincare set at Good Fortune or donating/volunteering at the food bank! Your help will ensure that less people are hungry in the Chattanooga area.