Leading busy lives leaves little time for lash care, especially for the daily hassle of applying products. Make your life easier this year with a Lash Lift & Tint!

What Is A Lash Lift?
A lash lift is essentially a perming treatment for your lashes. Using silicone pads, our esthetician will coat your lashes in a perming solution which creates that beautiful, curled and lifted look! The lift lasts 6-8 weeks.

Lash Lift Benefits
Quick and painless service.
Longer, fuller lashes!
No damage to natural lashes.
Lasts 6-8 weeks!
Low maintanence.
No more eyelash curler!
Lash Tinting With Plant-Based Henna
Toss the mascara, Lash Tints effortlessly help you achieve the no-makeup makeup look.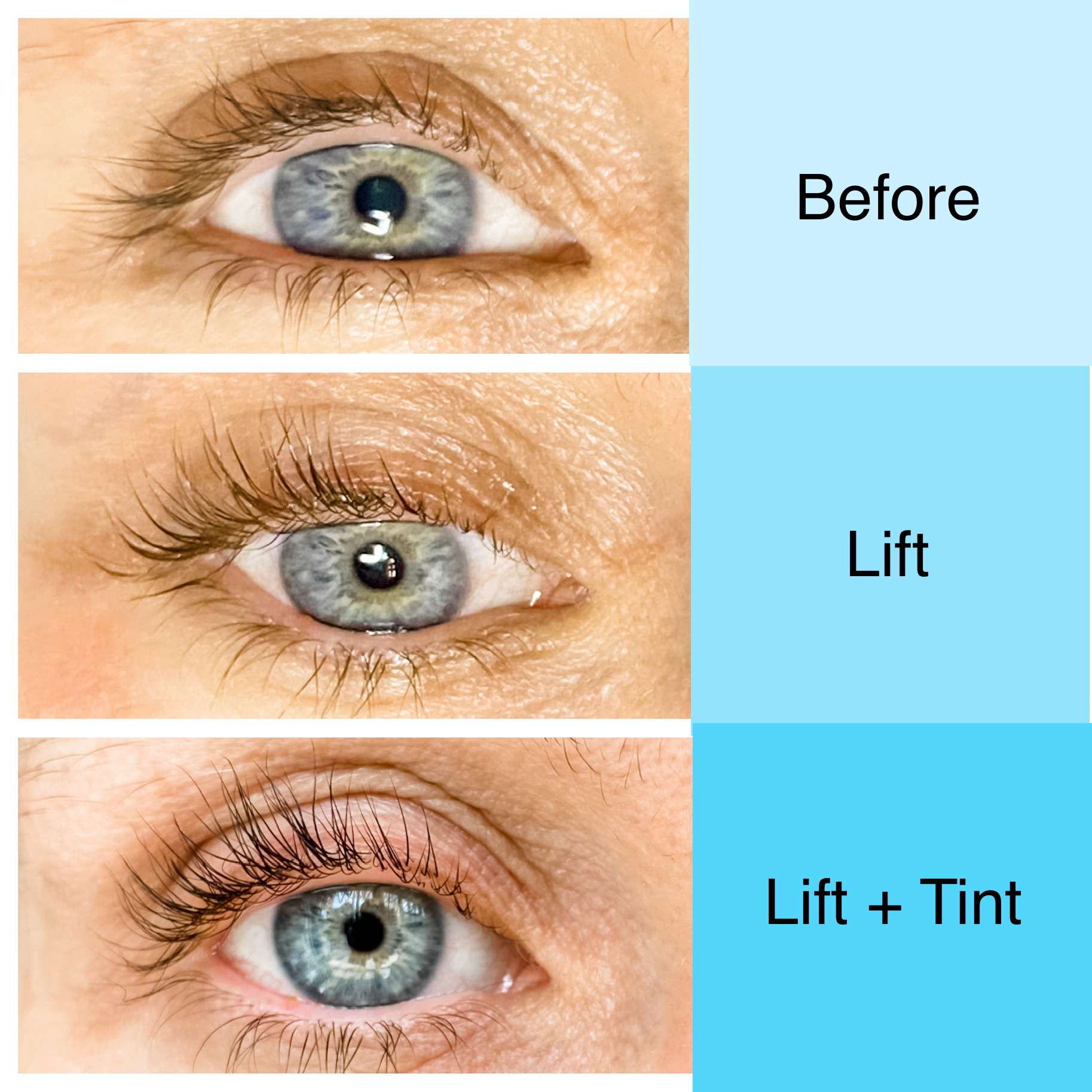 Step one of self-care is making sure you care about the ingredients you use in and on your body. In our lash and brow tinting services, we use natural, plant-based henna. You can be assured that the product not only enhances your lashes but also cares for the hair and skin!
Both of these treatments are fantastic on their own. However, if you desire to have an eyelash makeover, you should consider combining the lash lift and lash tint treatments.
Make sure to take a lash lift before and after photo because the results are bound to be dramatic!
Lash Lift & Tint Aftercare
Unlike extensions, lash lifts require almost no aftercare at all! However, since you need the treatments to fully set, it is recommended that you wait 24 hours after your service to use mascara or wet your lashes.
A small change can make a big difference! Your lashes will thank you for caring for them at the best spa in Chattanooga!