Good Fortune's spa is something that many customers love and take advantage of. We offer full body massages, various facials, and even lash and brow services! These things, of course, would not be possible without our amazing massage therapists and esthetician.
One of our long time massage therapists, Molly Brady, explains a little bit about why she loves massage and how it benefits the body!
---
Q&A With Molly:
How long have you been working at Good Fortune?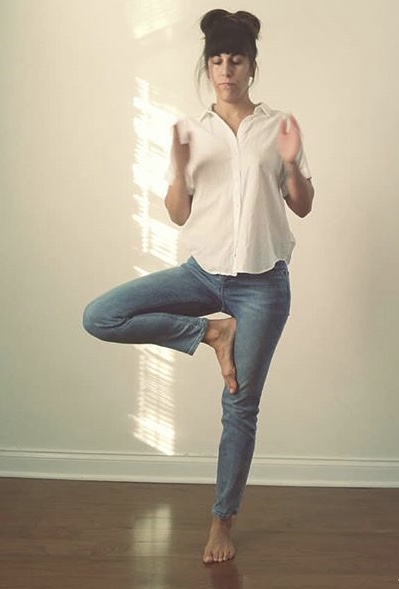 "I have worked at Good fortune for just over 2 years."
Why do you enjoy massage?
"I really enjoy both giving and receiving bodywork. It's always interesting to help my clients troubleshoot any issues they may be having and target the muscles that are in need of attention. Touch is something I feel is extremely important. It can improve your immune system and also aid in the healing of trauma."
What benefits does massage have to the body?
"Massage has so many benefits, but my favorite one is probably the effects it has on the nervous system. Stress is the leading cause of disease and it's so important to take the time to lower our cortisol (stress hormone) levels. Massage also increases circulation, flexibility, and reduces muscle tension."
What do you enjoy about working at Good Fortune?
"I love the small family we have at Good Fortune. Everyone genuinely cares about each other's well being and it makes for a positive work day. I also really love the clients that I work with. Getting to see the same clients weekly has been one of my favorite things about working at Good Fortune."
Do you have a favorite product?
"I have a few favorite products from Good Fortune. The Sleep Serenity essential oil blend is something that I never travel without. When I'm home, it lives on my night stand and I use it before bed. I also really like our topical CBD oil. I use it on my shoulders when I'm tense, and on my abdomen when I have cramps."
---
Molly is a rockstar massage therapist and loved by so many of our customers. As she explained, massages are extremely beneficial to the body and can reduce stress--something that most of us probably need at this point in the year!
To schedule a full body massage, go to Good Fortune's website or call our store!