Mother's Day Sale
Choose our Chattanooga spa gift card or shop our online gift set sale!
CHATTANOOGA SPA GIFT CARD
Get $20 off a Spa Gift Card of $100 (or more) from April 24th until May 8th! This is the ultimate way to pamper Mom this year! She can shop in our soap store or get a full body massage that will leave her feeling so relaxed and beautiful!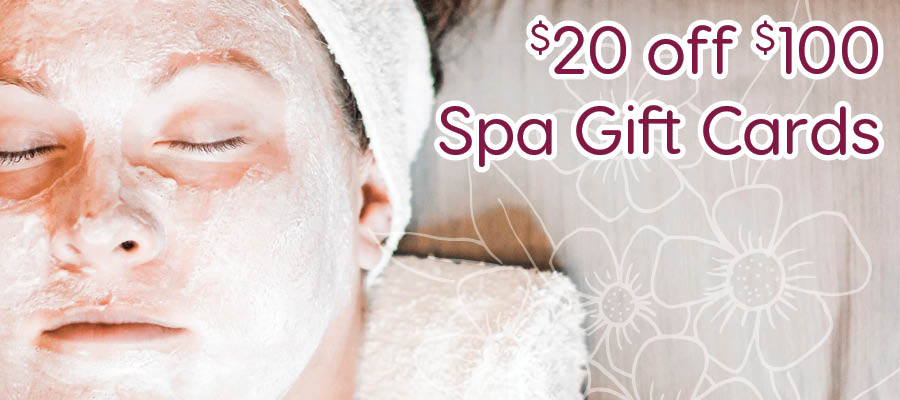 How to Purchase and Redeem a Spa Gift Card:
Add $100 spa gift card (or more) to your shopping cart.
Use coupon code HOLIDAY20 during checkout.

Email to yourself, print them or email them to a friend.

Print or show card on your phone to your cashier at checkout.
Disclaimers: Discounts are Valid 4/24 - 5/8. No other coupons will apply. Cannot be used to shop online. Cannot be used on the same day of purchase, or to purchase more gift cards.
10% OFF GIFT SET ONLINE SALE - THE BEST GIFTS FOR MOM
Gift sets are perfect for an "At Home Spa Experience" and the best gifts for mom!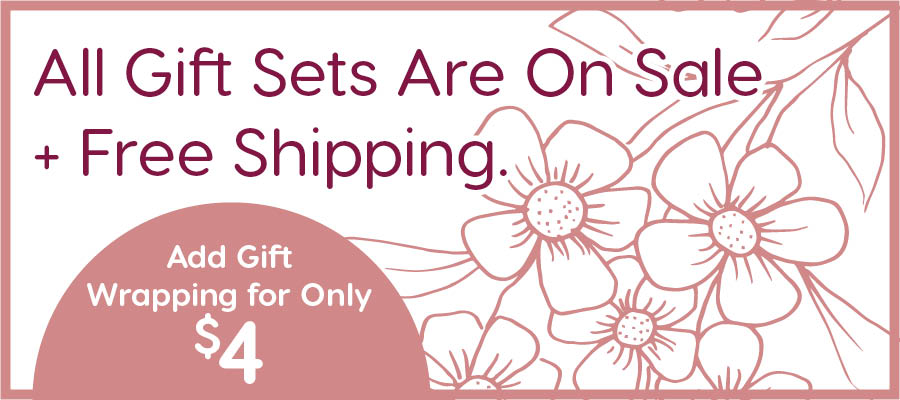 Online Only - Gift Sets

Free shipping over $50

Code: HOLIDAY10
Disclaimers: Discounts are Valid 4/24 - 5/8. No other coupons will apply. Discount cannot be applied in-store.
MOTHER'S DAY GIFT IDEAS
Show your appreciation by gifting a spa day or picking out a gift set for mom!
GIFTING A SPA DAY
Help Mom experience blissful relaxation with these spa gift ideas!

Full Body Massage
When was the last time Mom had a good full body massage? Pamper Mom this year with a luxury massage experience at our spa! The full body massage we recommend for Mom is our "Relaxation" Swedish Massage to help with pain, stiffness, and give her that quiet "ahhh" time she deserves.
Facial Spa
Nothing says "slow down" better than a facial spa treatment done by a professional. Book a facial spa appointment for Mom now so she can truly feel relaxed and renewed on her special day. The facial we recommend is the Vitamin C Facial to help combat aging, lighten pigmentation, and more!
Make Your Own Candles
Bring Mom in for some 1-on-1 time & make your own candles together! This is a fun way to spend quality time with her and know that she'll think of you every time she lights her custom scented candle. Reserve your time slot to make your own candles ASAP to make sure you don't miss out on making memories that will last forever!
GIFT SETS FOR MOM
Let Mom pamper herself this year with these gift set ideas.

Bath Gift Set
The benefits of a warm bath are undeniable. The science says it increases your serotonin (feel-good hormone) levels, blood, and oxygen flow, and helps calm your nervous system, relieving stress and anxiety. Our Relax Gift Set, Bath Gift Set, or Bath Bombs Gift Set will give Mom the tools she needs to make bath time a ritual of rejuvenation!
Beauty Gift Set
When you look better, you feel better, and now is a great time to feel better! Mom would love to take some time for herself to put a radiant face on and meet the day with confidence. Pick up our Detox Face Scrub and Pumpkin Peel Mask beauty gift set so that Mom can feel and look her best this Mother's Day!
Spa Gift Set
Down time and relaxation are not created equally. Real relaxation means spending some deliberate time slowing down and recharging. If she can't get to the spa, give Mom a spa day at home with a Spa Gift Set or Skin Care Gift Set to give her that spa day glow every day! The time to pamper herself will be treasured, trust us.
From April 24th - May 8th, take advantage of our spa gift card and online gift set sales to stock up on gifts for the rest of the year!