Retail Sales Associate + Cleaner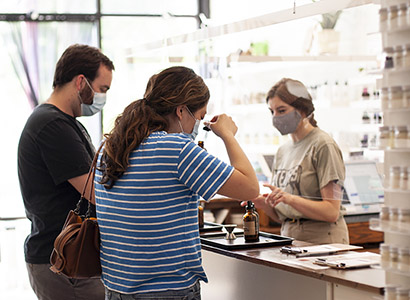 LOOKING FOR FULL-TIME & PART-TIME ASSOCIATES
We are seeking a fun loving and hardworking individual to become an integral part of our team! You will be responsible for selling products in the retail area, helping guests mix scents on our Make & Take bar, as well as helping to clean our beautiful Airbnb upstairs.
Responsibilities:
Welcome and identify customer needs
Explain products and services to customers
Hospitality and greet spa customers
Answer the phone and make reservations
Cleaning and doing laundry
Hosting spa parties
Qualifications:
Previous experience in sales, customer service, or other related fields
Ability to thrive in a fast-paced environment
Ability to build rapport with customers
Excellent written and verbal communication skills
Hours:
Flexible hours
Weekends & holidays are a must
Do you love people and all-natural skincare and essential oils?
Energetic personality
Thrives on a fast-paced and ever-changing work environment
Positive work environment
Amazing staff
Job Type: Part-time
Pay: From $12.00 per hour
Retail Shift Leader & Hospitality Host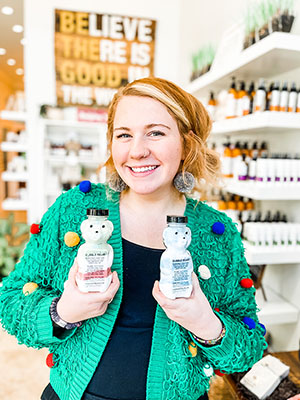 This is a heavy customer service-focused position with the ability to multitask in other areas.
Showroom Floor & Spa Receptionist:
Scent Mixologist - help customers blend fragrances.
Take part in sales and customer service.
Great guests for the spa.
Work a point of sale.
Answer phones and schedule appointments.
Ship internet orders.
Airbnb Cleaning:
Help organize cleaners
Help with cleaning daily
Applicant must have:
A willingness and desire to serve others
Must be able to work weekends
Job Type: Full-time
Pay: From $14.00 per hour
Join Our Spa Staff
Licensed Estheticians & Licensed Massage Therapists
We pay a flat-rate commission for your spa services, plus tips and package bonus sales. We pay hourly for the front desk/retail portion.
We want a go-getter that can offer:
Consecutive 30-90-minute quality sessions (we want the best)!
Use our products exclusively, and promote the health and wellness benefits of our natural products.
No cancellations or last minute reschedules.
Create excellent experience for guests with spa like service.
Generate new clientele through promoting our store, products, and overall feel-good brand.
Help maintain professionalism and cleanliness of spa room and common areas.
Comfortable selling products is a must.
Position requirements:
Must adhere to local and state licensing laws and regulations.
Knowledge of other spa services preferred.
Must be customer service oriented, on time, and able to communicate effectively with clients and sales staff.
Able to work flexible days and hours. Understands and believes in natural products.
Benefits:
Flexible schedules.
Earn extra money on product commission.
Product discounts.
Beautiful location, and steady flow of interested customers.
Job Types: Full-time, Part-time
Pay: From $24.00 per hour