One Good Fortune product we cannot praise enough is our moisturizing body oil! To make this product even better than it already is, we just introduced our new pump tops to our body oils, making it easier to apply to your skin.
Our body oils are also featured in our Restore, Refresh, Relax line, as well as in an Eczema Blend and Muscle Aches Blend. These new blends are perfect for addressing specific needs such as anxiety, lack of energy, and muscle tension. By using these body oil blends, you can have extra moisturized skin while naturally addressing common problems in the body!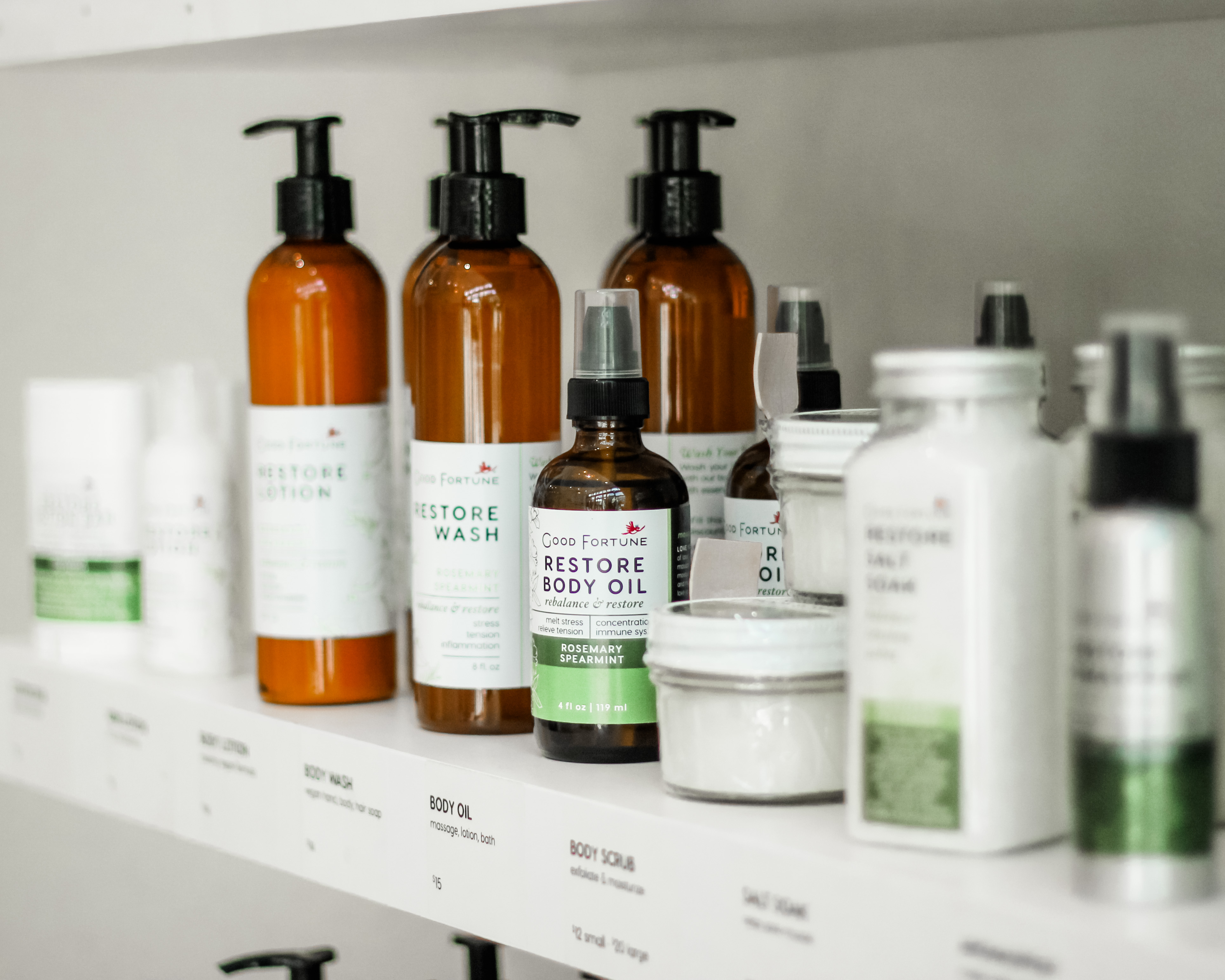 Let's talk Body Oil!
WHAT IS SO SPECIAL ABOUT GOOD FORTUNE BODY OIL?
Our all natural body oil is a 3-in-1 product! It can be used as a moisturizer, a massage oil, and a bath oil. If lotion just isn't cutting it in the moisturizer department, try a body oil instead for extra moisture! Since our body oils are dry oils, meaning that they absorb quickly into the skin instead of sitting on top, your skin will not be left with a greasy feeling after use.
THE BENEFITS
1. Helps retain moisture in your skin.
2. Can reduce aches & pains when massaged into skin.
3. A little body oil goes a long way; it can be long-lasting.
4. New pump top makes application much easier.
USES
Like we've already said, our body oil can be used as a moisturizer, massage oil, or bath oil. They are also great shave oils! Each of our body oils contain different essential oils that can be used for specific purposes. Have muscle aches? Try our Aches Body Oil Blend! Need a midday pick-me-up? Our Refresh Body Oil is just for you!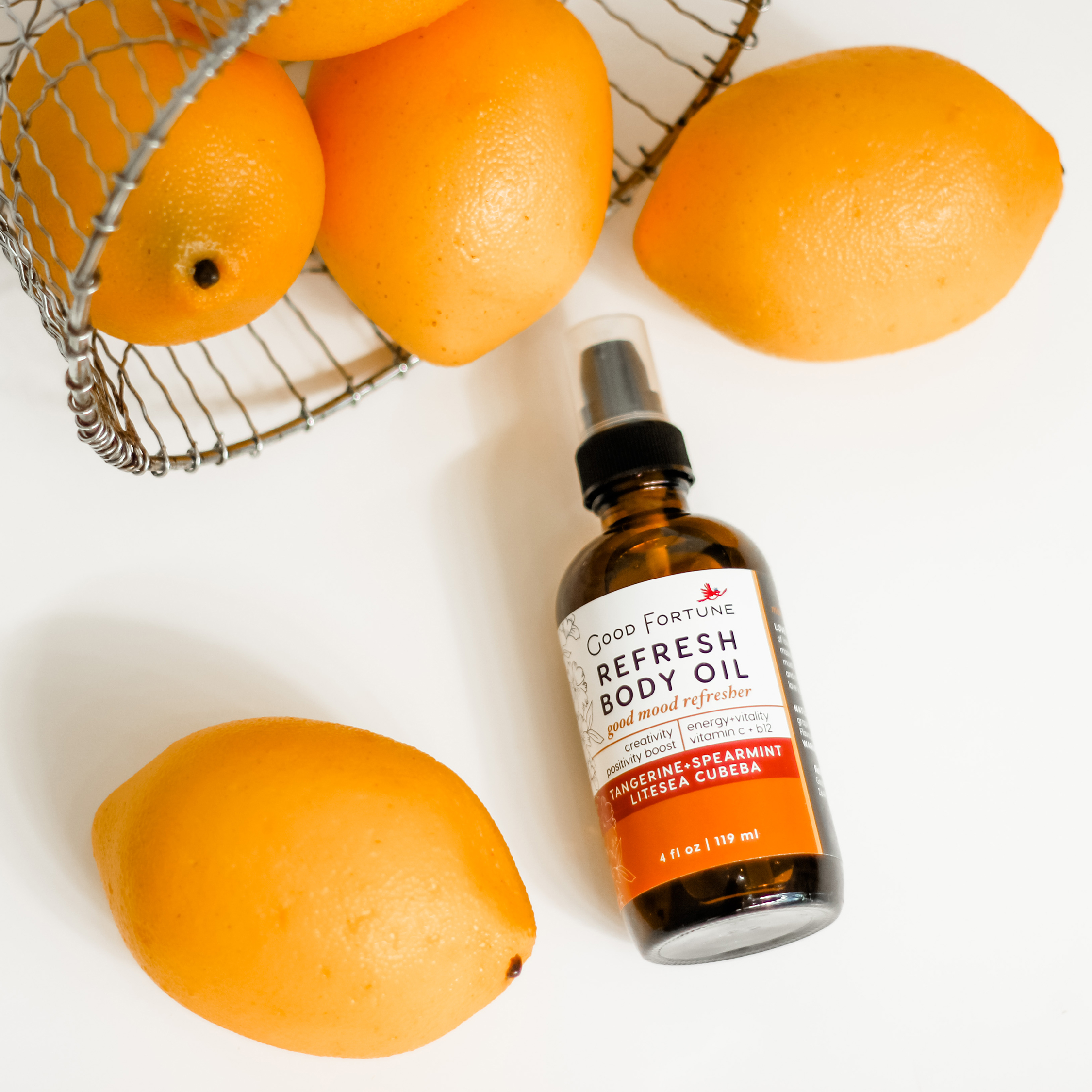 HOW TO USE
Simply massage the body oil into your skin or onto any troubled areas and enjoy having silky, smooth skin afterwards!
Our moisturizing body oils are just the thing for you if you are looking for a new and natural way to moisturize, have an at home massage, or enjoy a relaxing bath.
You can also customize your own body oil with fragrance oils and essential oils at Good Fortune's Make-N-Take bar or online!
Experience our all natural, skin softening body oils for yourself!