Meet Katlyn! She's an esthetician here at our Chattanooga Spa. She loves skincare and most importantly, she loves a good skincare routine! It's essential to get in the habit of perfecting a good skincare routine - including using the best skin care products and skin care steps for your specific skin type.
We asked her for some simple and easy-to-follow insider tips to keep you looking your best and feeling confident about your use of skin care products!
My Skincare Steps
One of the most frequent questions my clients ask me is what my skincare routine looks like and what skin care products I use. I have perfected my skincare routine to an art by now (despite the occasional breakout or two, of course), but I have finally reached a point where I feel so much more confident in my own skin, and it feels SO GOOD! So, I want to share the secret weapons of my very own skincare routine!
To begin, let's take note of my skin type. I have a dry and dehydrated skin type, so sometimes I feel as if my skin is lacking a good glow and essential hydration. I like to use skincare products that cater to dry skin and best suit my skin's needs. I also am someone who wears makeup daily and needs to make sure I get any dirt, oil, or makeup off the skin.
Skincare Routine Order –
Remove Makeup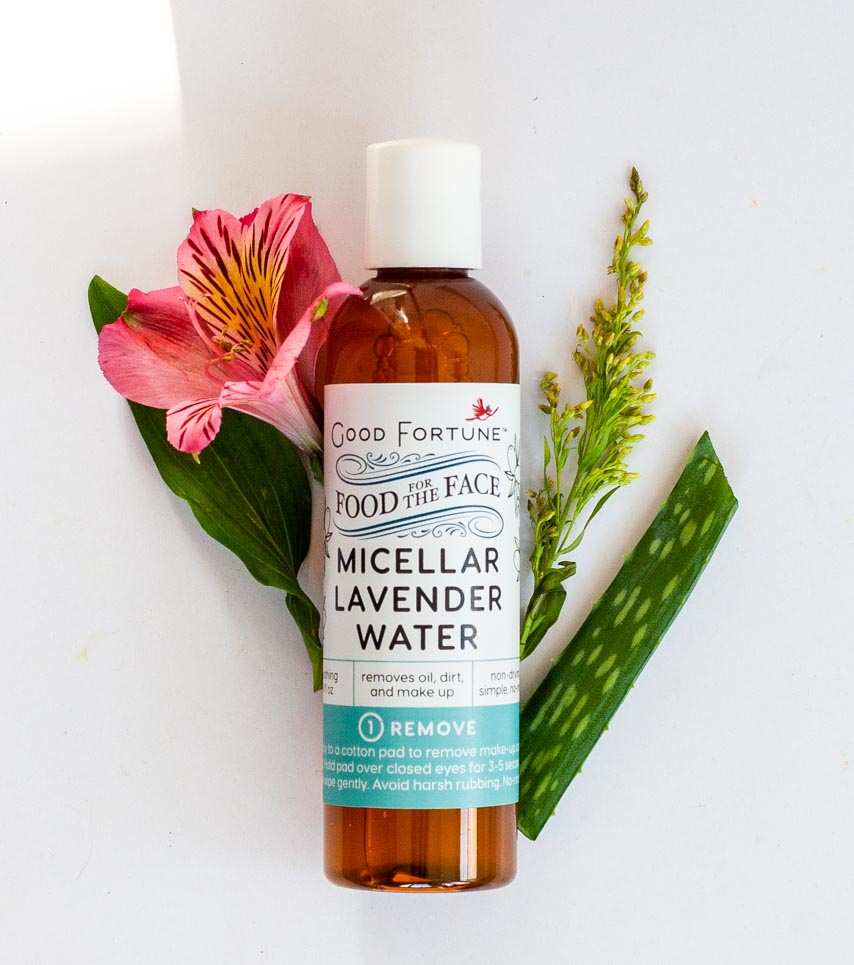 The first step is to get rid of makeup so that I'm applying my skin care products onto bare skin.
Massaging it into my skin helps to break down any long-wearing foundation or mascara so that I am getting as much of the buildup off as possible before I begin cleansing.
I always make sure to apply our Lavender Micellar Water first. I notice a huge difference by starting with this step because for dry skin, it's the PERFECT makeup remover! It leaves my skin feeling so moisturized and refreshed due to the non-drying ingredients.
Skincare Routine Order –
Cleanse
Cleansing is a vital step in every skincare routine! Our skin needs to be relieved of the buildup of dead skin cells that naturally slough off during the day. Even with dry skin types like mine, our skin also produces oil that can buildup and clog pores, and cleansing aids in this process as well.
I use our Milk Brightening Face Wash to help brighten my complexion. I love this product because it's a non-foaming face wash which ensures that it is extremely gentle and none of my natural moisture is stripped.
Skincare Routine Order –
Double Cleanse
A secret of mine that I always tell clients is to double cleanse. While the first cleanse is to remove any remaining residue on the surface, the second cleanse should target your specific skin concerns (i.e. dry skin will benefit from the Milk Wash's hydrating properties.) Even with a dry skin type this ensures that no buildup is on the surface of the skin so that our other products can penetrate much better into the skin.
Alternatively, oily skin may benefit from our Charcoal Clarifying Wash, as charcoal is great for absorbing access oil and vitamin C which is great for anti-aging!
Skincare Routine Order –
Toner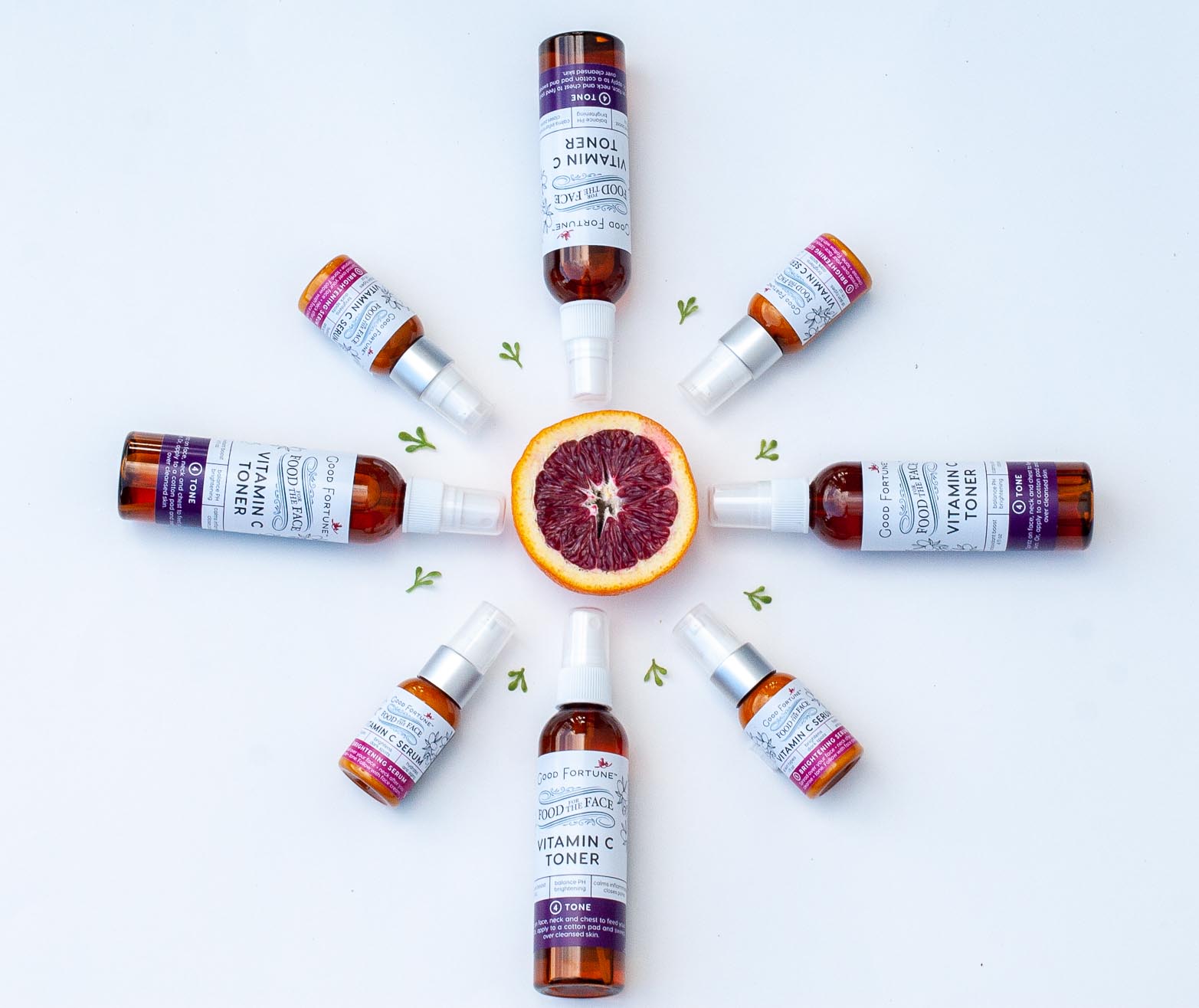 After my skin is cleansed, I apply toner to reset the skin's PH level. I like to use a few sprays of Vitamin C Toner and pat into my skin with my hands which helps my skin to better absorb the rest of the products, ultimately saving time, money, and providing visibly faster results!
Skincare on the go: Don't have time for a full skincare routine? Carry our Vitamin C Toner with you throughout the day and spritz as needed to keep your skin refreshed and revitalized!
Skincare Routine Order –
Moisturize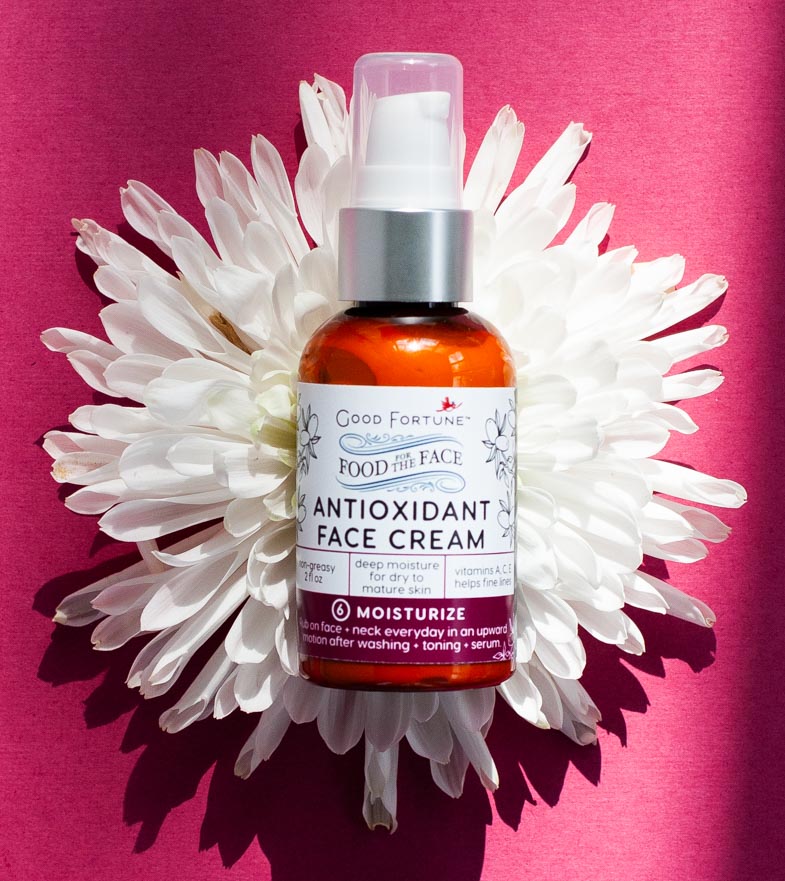 I make sure my skin is still damp from the toner and then apply a nice moisturizer. This just helps my skin feel more hydrated and refreshed.
Antioxidants help to fight against free radicals within the skin that can cause premature aging. Examples of free radicals are sun damage and air pollution. So, whether you are a sun goddess or a city goer, an antioxidant may be a no brainer for you.
I use our Antioxidant Face Cream, an AMAZING skin care product that is loaded with anti-aging ingredients! This moisturizer feels like velvet and melts into the skin, leaving it supple and soft for the most amazing youthful glow!
Skincare Routine Order –
SPF
The last step (and possibly the most important) is sun protection. Sun exposure is the number one cause of premature aging. Long-term exposure to the sun's rays can not only cause hyperpigmentation, fine lines, and wrinkles, but also increases the risk of skin cancer or melanoma.
Precautions: cover up and protect your skin by applying SPF! Use large sunglasses with UV protection, sun hats, and sunscreens of at least 30 SPF, such as the Image Matte Sunscreen Moisturizer.
A Few Final Skincare Tips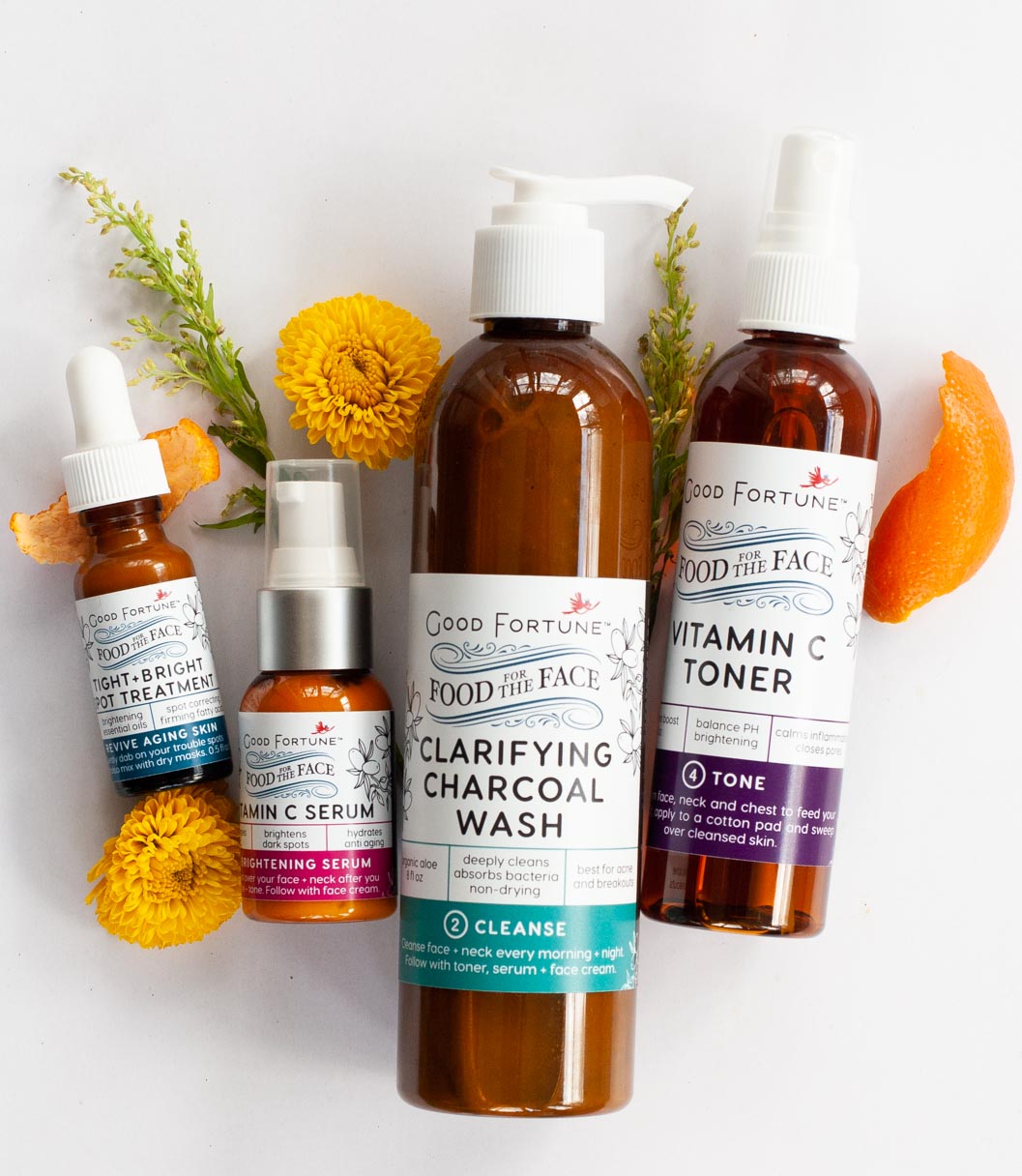 To make it even easier, we've rounded up a dry skincare set and our oily skincare set with all the products you need to do a full skincare routine and the best part is... they're on sale! Each product is also numbered so you never have to wonder what order to use them in:
Dry Skincare Routine Products Set
Oily Skincare Routine Products Set

AM Skincare Routine Add-On:
If I'm doing my skincare routine in the morning, I like to add a good serum right on top of my toner. The best type of serum for daytime use is our Vitamin C Serum or Rose Serum. Both are packed with ingredients that protect from environmental damage and free radicals that we're exposed to daily.
PM Skincare Routine Add-On:
If I'm doing my skincare routine before bed, Calendula Night Cream or Face Oil are two great products to leave on overnight, giving them all night to absorb and moisturize my skin.
Words of Wisdom From Our Esthetician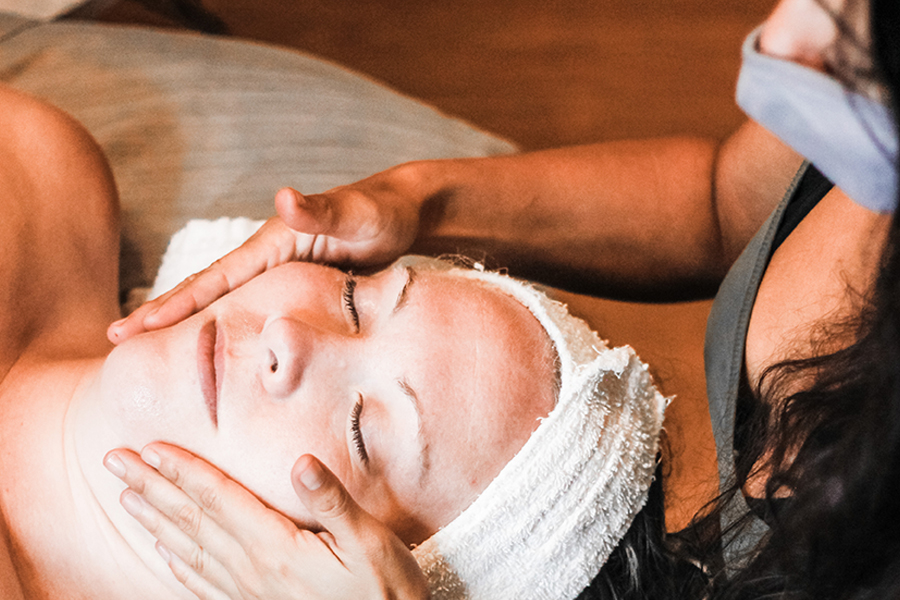 The thing about skincare is that it is intimate and interpersonal. Each person's skin is beautifully diverse and different and deserves a customized skincare routine.
Incorporating facials into your skincare routine about every 3-4 weeks will also amp up your skincare routine. It will give you a set of expert eyes on your skin to make sure everything is in tip-top shape. No matter your skincare concerns, you can consult a Good Fortune esthetician for any skincare routine advice – we're here to help you find the best skin care steps for your skin!