Did You Know That There Are Superfoods In Our Skincare? Well, There Are!
Superfoods are typically fruits and vegetables that are dense and full of nutritional amino acids, antioxidants and anti-inflammatories. These properties help protect the skin as well as rebuild it. You eat fruits and vegetables to keep your body running smoothly, so why would you not feed your skin superfoods too? Your skin is your largest organ and it deserves great treatment!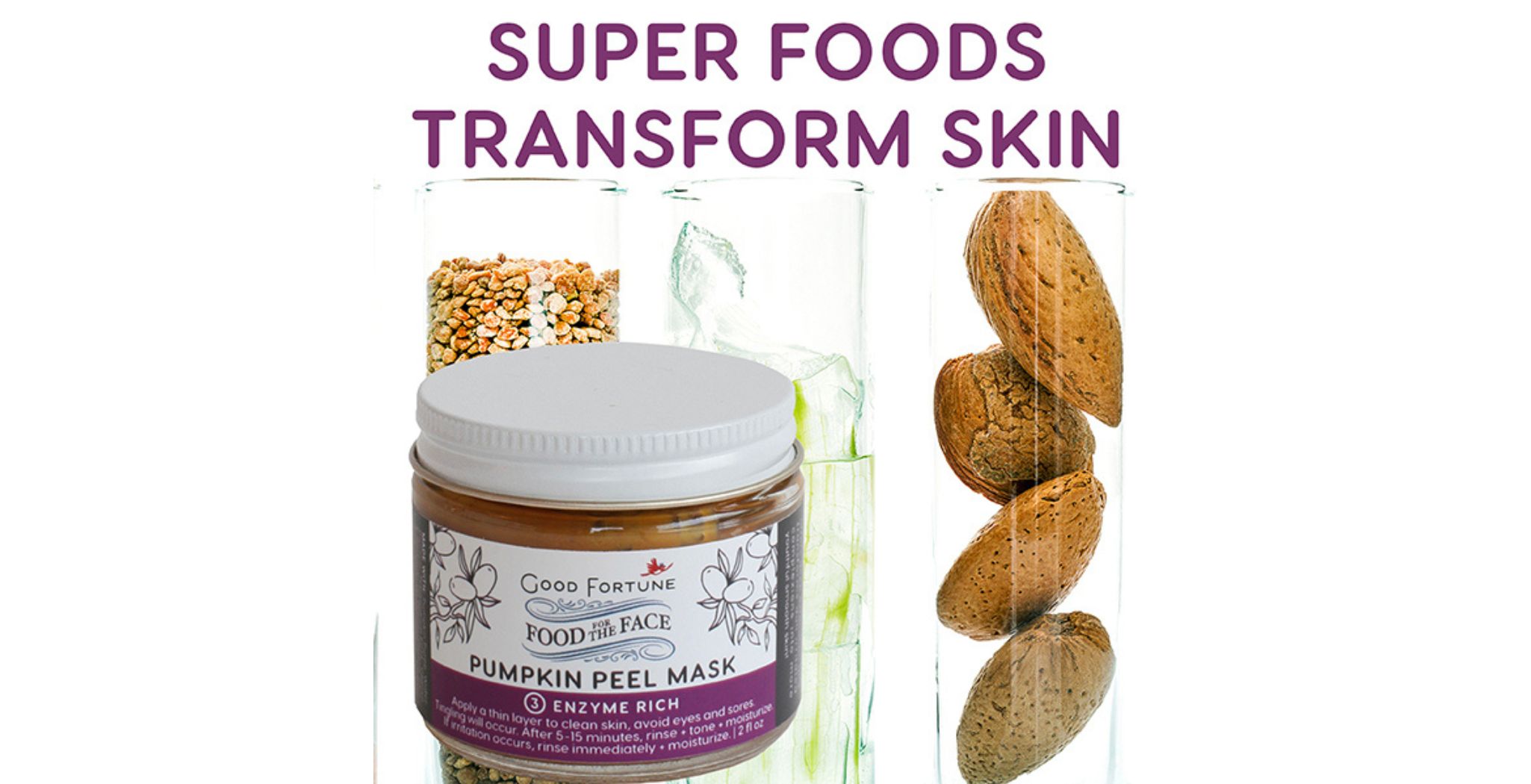 Our Food For The Face Organic Skincare products are pretty simple, and are loaded with nourishing food based organic ingredients. Our natural skin care doesn't try to "fix" you, or make you perfect, but is intended to feed your skin.
Enzyme Pumpkin Mask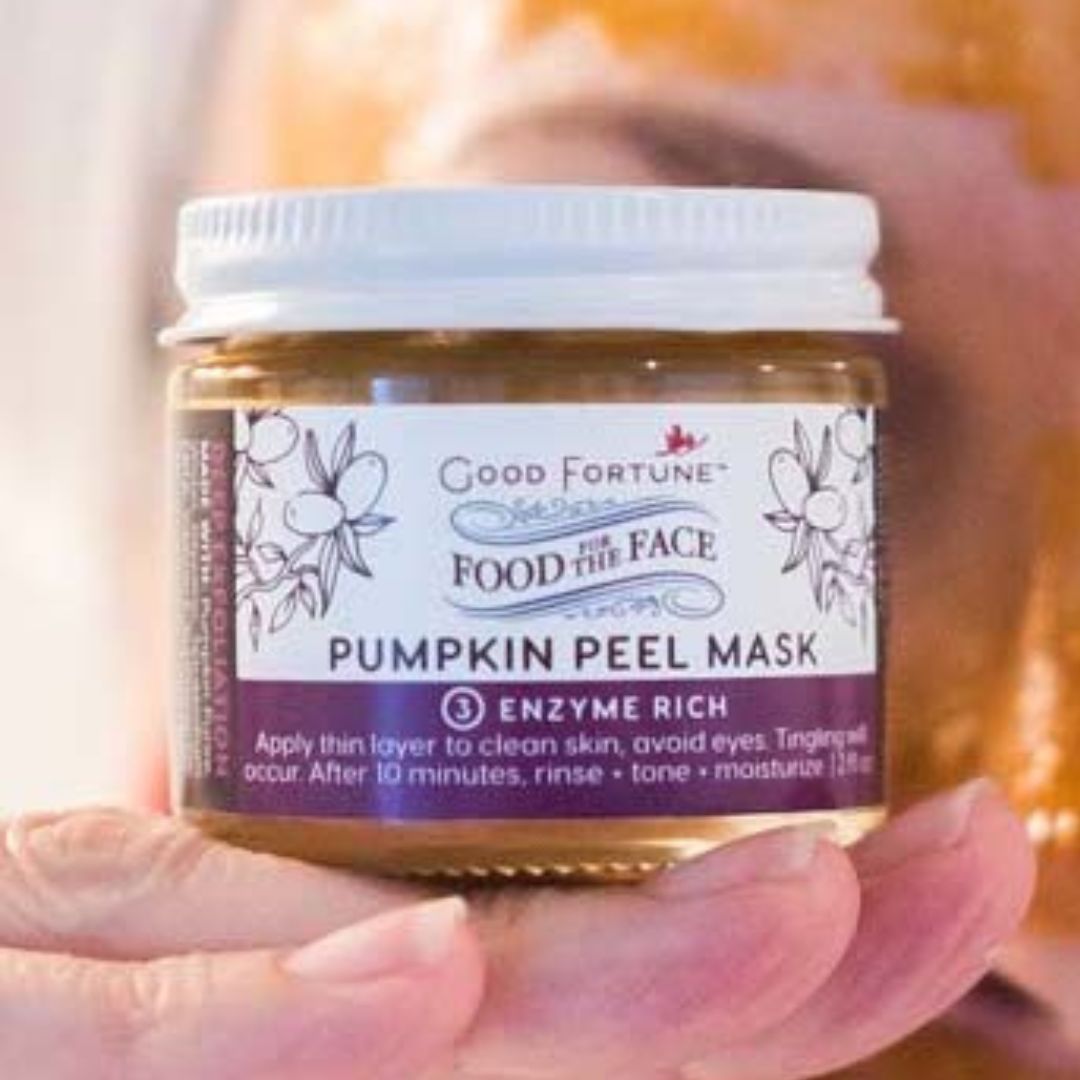 Pumpkin is a superfood incredibly rich with antioxidants, enzymes, and nutrients that provide numerous benefits to the skin, making our enzyme pumpkin mask perfect for all skin types. Whether you are looking to exfoliate mature skin, dull skin, or congested and acne-prone skin, everyone can benefit from this deep, replenishing exfoliation mask.
Antioxidants Benefits
This enzyme pumpkin mask is formulated with super food pumpkin fruit puree which is loaded with over 100 beneficial nutrients and powerful antioxidants to reverse the effects of aging by fighting against harmful free radicals, promoting healthy collagen production, providing deep exfoliation - transforming a dull, lifeless complexion into youthful, replenished skin.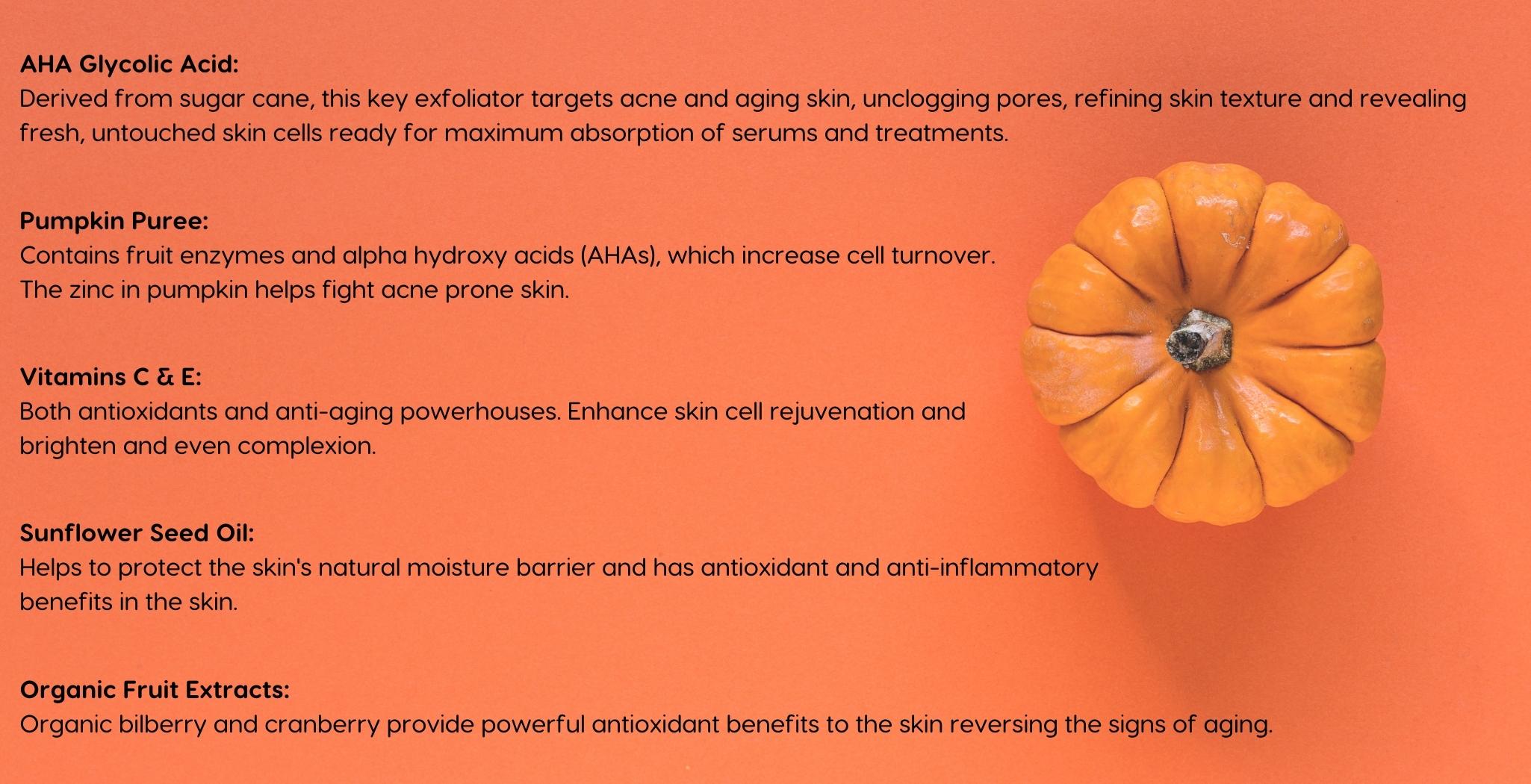 How to use the Enzyme Pumpkin Mask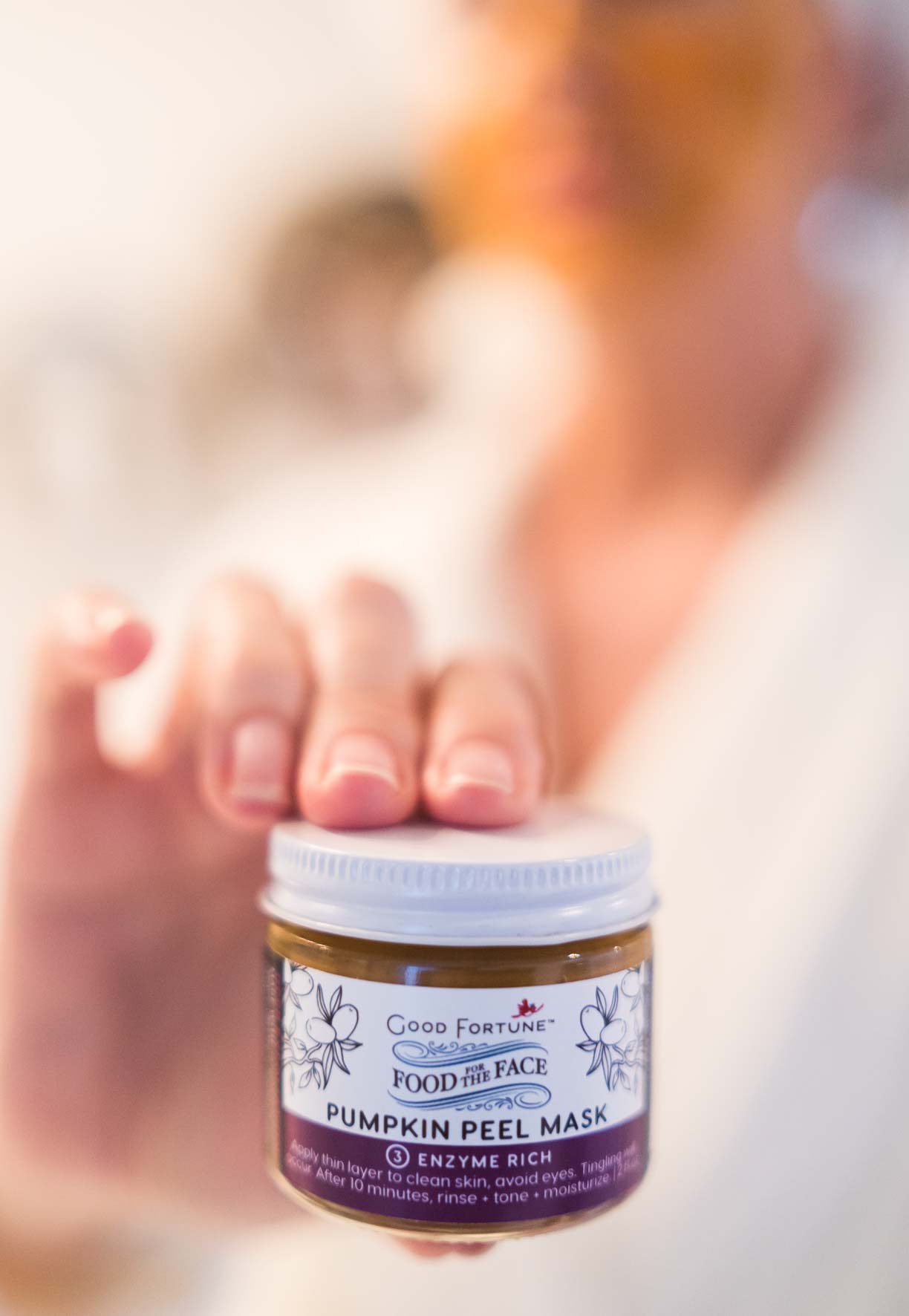 1-2 times a week apply a thin layer of the enzyme pumpkin mask to clean skin, avoiding eyes and sores. You may experience some light tingling. After 5-15 minutes, rinse off the mask and follow up with toner, serums, and moisturizer.
If irritation occurs, rinse immediately with warm water and apply vegetable oil to the face (Olive or Jojoba Oil work great), then apply moisturizer. Always test product on small area before use on entire face.
The Enzyme Pumpkin mask is available in our Chattanooga Spa location or in our online skincare store.