Just like massages, organic facials are a fantastic way to relax and take care of your skin, especially when life is stressful!
Facials help to rejuvenate your skin, detox pores, fight wrinkles and acne, and promote smooth skin texture. Receiving a facial once a month can greatly improve your skin, but even just four facials a year will be amazing for your skin through the changing seasons.
Good Fortune's wonderful aesthetician, Melody, has told us some of the reasons she loves her job as well as some of her tips and tricks!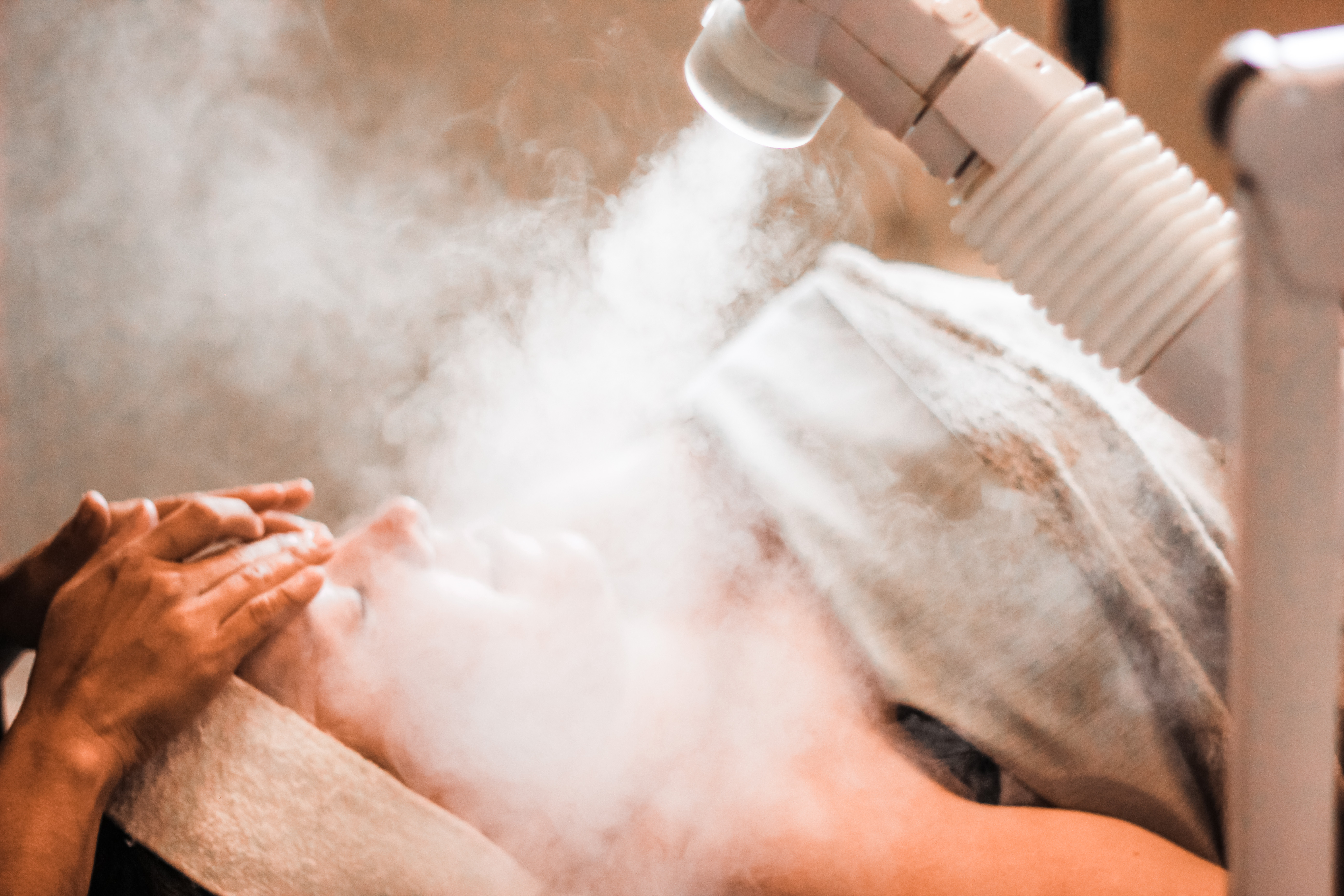 Q&A with aesthetician, Melody
How long have you been working at Good Fortune?
"Seven months."
What is your favorite part about being an aesthetician?
"Connecting with clients, to be honest. Each client is on a journey to healthier skin and I am so happy to be a part of it! I also enjoy educating my clients on home care while in the treatment room during facials."
Can you tell me some of the benefits of getting regular facials?
"There are so many benefits! Getting regular facials is like going to a personal trainer--you don't go once and see results. You condition yourself, in this case, your skin, to be the healthiest it can be. Also, seeing an aesthetician regularly can help you navigate your at-home routine by monitoring your skin."
What skincare advice would you give people dealing with maskne?

"Masks trap dirt and bacteria, so having a clean mask and clean face is key. If you can, avoid wearing makeup under your mask! Keep your skincare simple. Cleanse in the morning, use an anti-oxidant serum or moisturizer, and then sunscreen. Then, double cleanse at night. When you are wearing your mask, spritz it throughout the day with our Immunity Boost Sanitizing Spray!"
What Good Fortune products do you recommend?
"It's hard to choose just one! The Pumpkin Mask is one of my favorites--use this once a week for a good exfoliation. Our new spot treatments are great too. I use the Detox+Refine Spot Treatment at night on any trouble spots and in the morning, any inflammation is gone. The Brightening Beet Dry Mask is also a must-try! Mix it with whatever you want, from water to apple cider vinegar, or try on one of our spot treatments to mix it with. I like the Tight+Bright Spot Treatment for this particular mask."
Aside from facials, Melody also provides waxing services, eyelash, and eyebrow tinting, lash lifts, and most recently, back facials!
We would love for you to come relax and try one of these exceptional services.
Schedule an appointment with Melody today and let your relaxation begin!