As the holiday season quickly comes into view, we know you are beginning to feel the stress of it. But Good Fortune is your holiday hero!! We are your relaxation headquarters.
Have you felt the burden of the holiday season sometimes more than you feel its joy? You are not alone. The stress of this season affects us more than we think.
"Because the holiday season often requires us to keep track of and pay attention to a greater number of responsibilities than usual, the brain's prefrontal cortex goes into overdrive." -Scott Edwards is a freelance science writer based in Massachusetts.
Sounds like a headache to us! During such a crazy time of year and after enduring a year as crazy as 2020, we want to give you 3 tips on how to relieve the holiday season stress. Sit back, take a breather, and relax.
At-Home Spa Night
Let your spouse take care of your kids and take a night to yourself! We know you do a lot around the house, at work, for your kids and during the holidays it seems like all of that is heightened. You deserve to put on a fluffy robe, run a bath, and have an at-home spa night. We offer two incredible gift sets that can help you have ultimate relaxation from your home. Grab your class of wine and your gift set and start relaxing.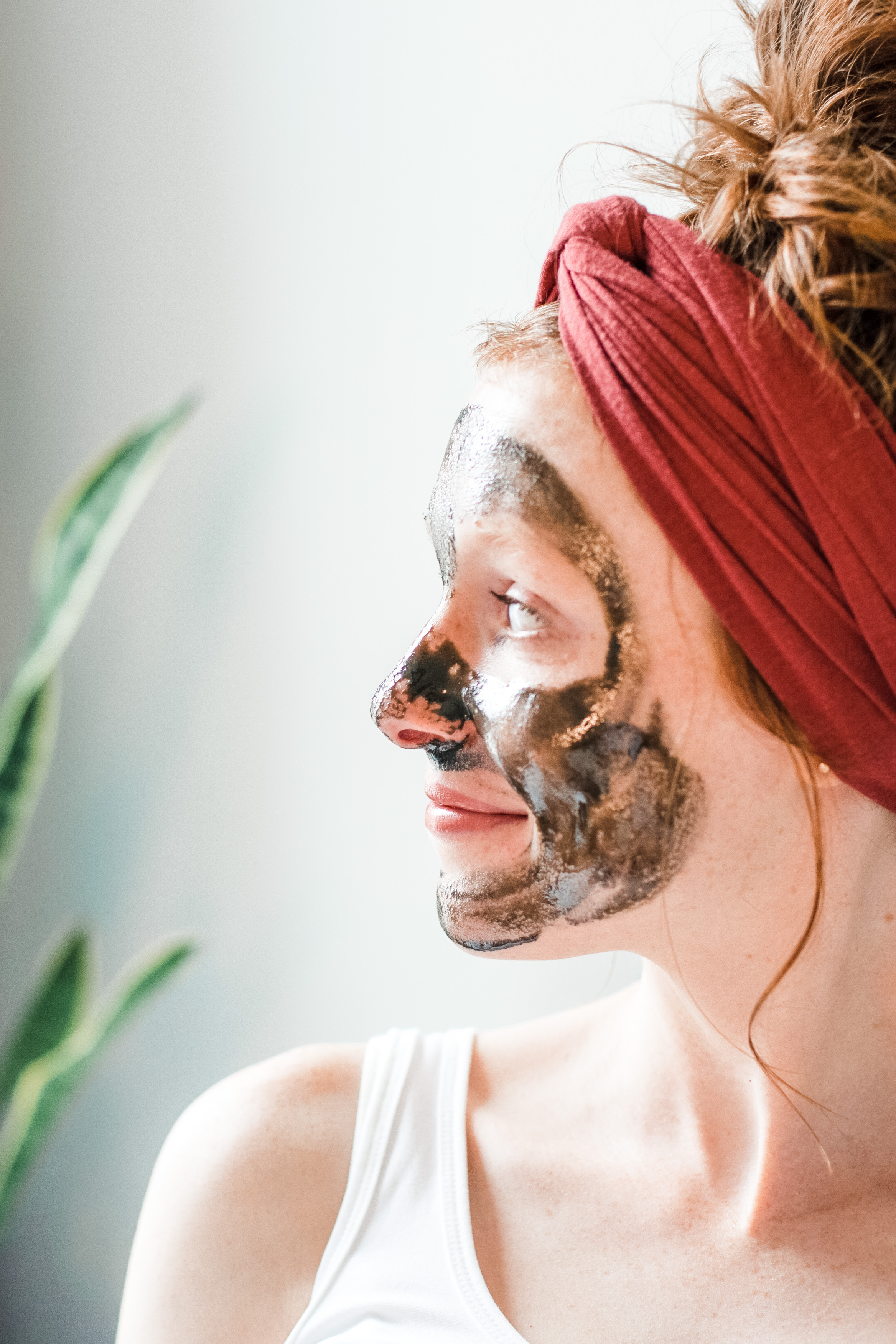 Mini Skincare Set: A sample of the goodness that is our entire Food for the Face skincare line.
Honey Face Mask: Gentle medicinal honey that provides a moisturizing, protective shield and calms/ soothes dry skin and redness.
Green Jade Facial Roller: Helps reduce puffiness, improve elasticity, reduce the appearance of under-eye circles, improve blood circulation, and more.
Refresh Lotion: with Tangerine and Mint essential oils, an amazing product for all of their moisturizing needs.

Sweet Spice Faucet Soap: Give them that fresh-scrubbed feeling from head to toe. This scent is a little sweet and a little spicy! 

White Thyme Rosemary Soy Candle: The perfect balance between subtle and sweet to refresh and rejuvenate any space!

Coconut Lip Balm: Effortlessly heals and protects her lips and has a sweet, encouraging quote from Mother Theresa. 

Diffuse Essential Oils
If you truly don't have time to take a break (we feel for you), then diffusing soothing essential oils may be your go-to destresser. Pure essential oils have benefits that can improve your mood, calm headaches, and overall just give you peace. Whether you choose the seasonal blends to get you in the holiday spirit or you choose premade blends that solve common struggles, we provide everything you need.
Essential Oil Blends
Stress Essential Oil Blend: Melts away stress and tension. It also soothes anxiety from the body and mind, creating a calm sense of relief.
Relax Essential Oil Blend: Uses two of the most useful oils, Lavender and Frankincense, for soothing and calming skin, depression, mood, headache, and stress. This blend is great for kids.
Energy Essential Oil Blend: Invigorating and revitalizing for the mind and body. It helps with alertness and energy. When diffused, it provides a peaceful aroma and creates a calming atmosphere.
Holiday Essential Oil Recipes
Candy Cane
4 drops Peppermint

3 drops Bergamot
By the Fire
2 drops Cedarwood

1 drop Rosemary

2 drops Lavender

1 drop Frankincense
Winter Wreath
3 drops Peppermint

2 drops Rosemary

1 drop Eucalyptus

1 drop Tea Tree
Diffuser Options
Breezy USB Diffuser: A practical and utilitarian design gives the breezy a modern vibe adaptable to any environment. Its uncomplicated charm will make this your go-to oil diffuser for everyday use.
Car Diffuser: The CarScent gently disperses your essential oils in your vehicle to help you prepare for the day ahead, or unwind after a good day's work. Make your commute something to look forward to with essential oils.
Scent Trekker Diffuser: Perfect for confined spaces this compact diffuser is your new aromatherapy desk buddy. The gentle mist output makes this oil diffuser both convenient and personal.
A day at the Spa
If you feel like you've been caged in your home this year and now you feel the wrapping paper closing in on you, you need an escape! A full day at the spa is going to do work on your body and mind. Luckily, our massage therapists and esthetician are eager and ready to provide the most relaxing and soothing spa experience you've ever had. Melt the holiday stress away, it's time for a spa day. Here are our service recommendations:
Massages
Pain Management/Deep Tissue Massage: Your therapist will apply firmer pressure at a level of the client's request to help with pain and aches.Includes free cupping as part of therapy if the therapist chooses to use them. This treatment is a great choice if you are looking for a general massage to hit all those tense muscles.
Relaxation Swedish Massage: Get relief and increase your body's circulation. The pressure is light to firm per client's preference. Enjoy a variety of essential oils, hot towels, and a warm neck pillow. This is one of our most popular massages due to the mental and physical benefits
Foot Therapy Massage: Lay back and enjoy a foot scrub, hot towels, and massage for your tired legs and feet. Holiday shopping really takes a toll on your soles, this massage provides incredible therapy for your feet.
Facials
Lash Lift + Lash Tint Combo Special: No more rushed mascara application! Natural-looking curl and tint for a hassle-free holiday. Your lashes will be lifted, curled, and tinted and it will last for up to 6-8 weeks. Forget wearing massacre and leave the lash curler at home, this service makes your beauty routine that much easier.
Facial + Brow Wax Combo Special: Enjoy our signature relaxation facial, the Organic Nutrition and a Brow Wax to get you looking and feeling your best. Both will be done during the day of service. Put your best face forward when you spend the holidays with just about everyone you know. Getting a soothing facial PLUS improving your brow game… truly unmatched!
Organic Nutrition Facial: Our Signature Facial, customized for each person. Enjoy a relaxing facial, for all skin types, with healing organic products and professional masks. High-frequency therapy and massage will also help to brighten your skin and complexion. You can never go wrong with a classic, reliable facial.
We are right there with you this holiday season, but we want you to know it doesn't have to be stressful! This year has been enough on its own so let's make the holidays as joyful as possible. Relax, Good Fortune is here for you.
It's time to book one of those relaxing massages or cleansing facials we mentioned, you know you deserve it! Also, shop our gift sets and pure essential oils online or in-store. Happy holidays! May they be filled with joy!