There are a lot of misconceptions that skincare is feminine, but we at Good Fortune Soap and Spa are here to educate and reiterate that everyone deserves great skin health!
Luckily, we have curated an effective and simple step by step skincare routine for men using the best skincare products for men!
SKINCARE STEPS
Step 1: Charcoal Face Wash
Our Clarifying Charcoal Facial Cleanser is perfect for cleansing the skin, breaking down dead skin cell buildup and excess oils, making sure the skin is never stripped of its natural essential moisture. It helps to fight off acne-causing bacteria and soothes inflammation within the skin.
Face Wash Use: Cleanse your face and neck every morning and night. Always cleanse in circular motions using a gentle touch in an upward direction.
Step 2: Shaving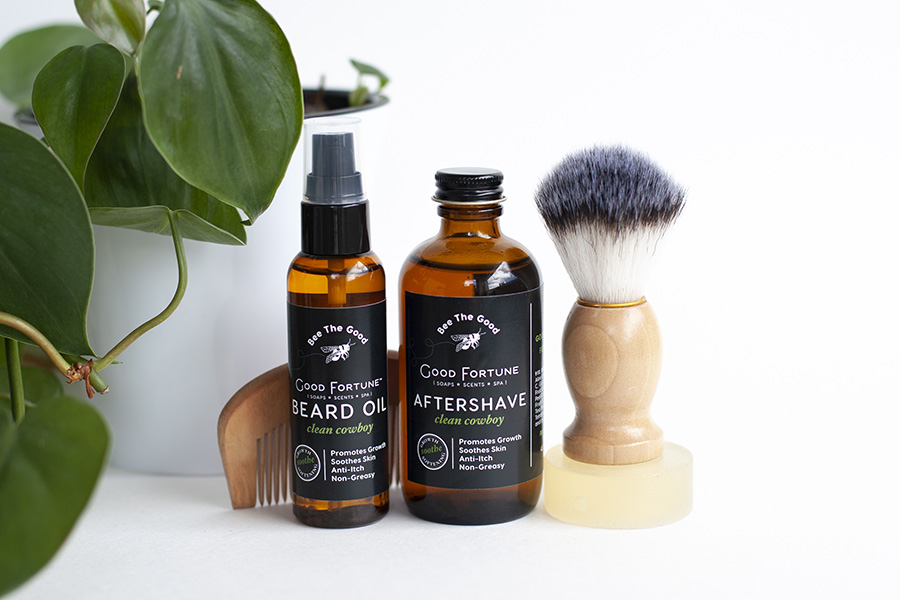 Next if shaving is necessary, Good Fortune has you covered! Follow your regular shaving routine and incorporate Good Fortune beard products such as our natural Shave Soap, brightening Vitamin C based Aftershave, hydrating and nutritious Beard Oil, and organic Beard Balm.
All shave products are available in our 4 signature Men's scents: Clean Cowboy, Sandalwood Bergamot, Sergeant Peppermint, and Cedarwood Tobacco.
Step 3: Toner
Vitamin C Toner adjusts the skin's pH and removes any remaining oil or dirt from the skin, prepping the skin for your favorite serum or moisturizer. This toner makes a noticeable difference in your skin tone and hyper-pigmentation by promoting healthy collagen production that will create plump, firm, and untouched skin cells.
Vitamin C Toner Use: Spray generously onto the face, neck, and chest to give your skin a drink and balance pH. It is safe to use all over!
Step 4: Rose Serum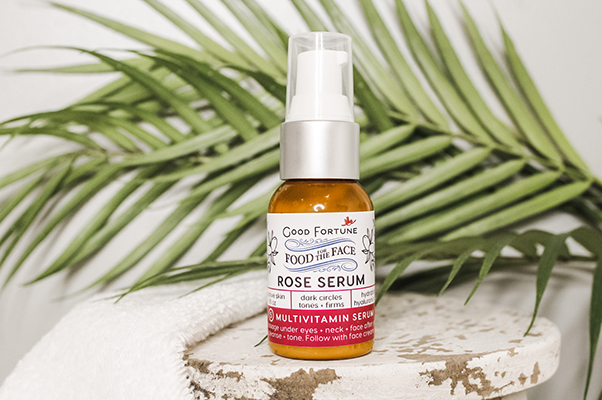 Our Rose Serum is designed for all skin types. Benefits include toning and firming your skin, reducing dark under-eye circles, and is an ultra-hydrating serum for dry skin.
Serum Use: Rub a pea size drop of Rose Serum on face/neck every day after you cleanse and tone.
Step 5: Green Tea Moisturizer
Green Tea Moisturizer is a lightweight, unscented, and non-greasy moisturizer for sensitive skin. This moisturizer cream formula absorbs easily into the skin for ultimate skin hydration and a brightened complexion.
Moisturizer Use: Moisturize your face and neck every morning and night in an upward motion. Moisturizing is important for all skin types!
Step 6: SPF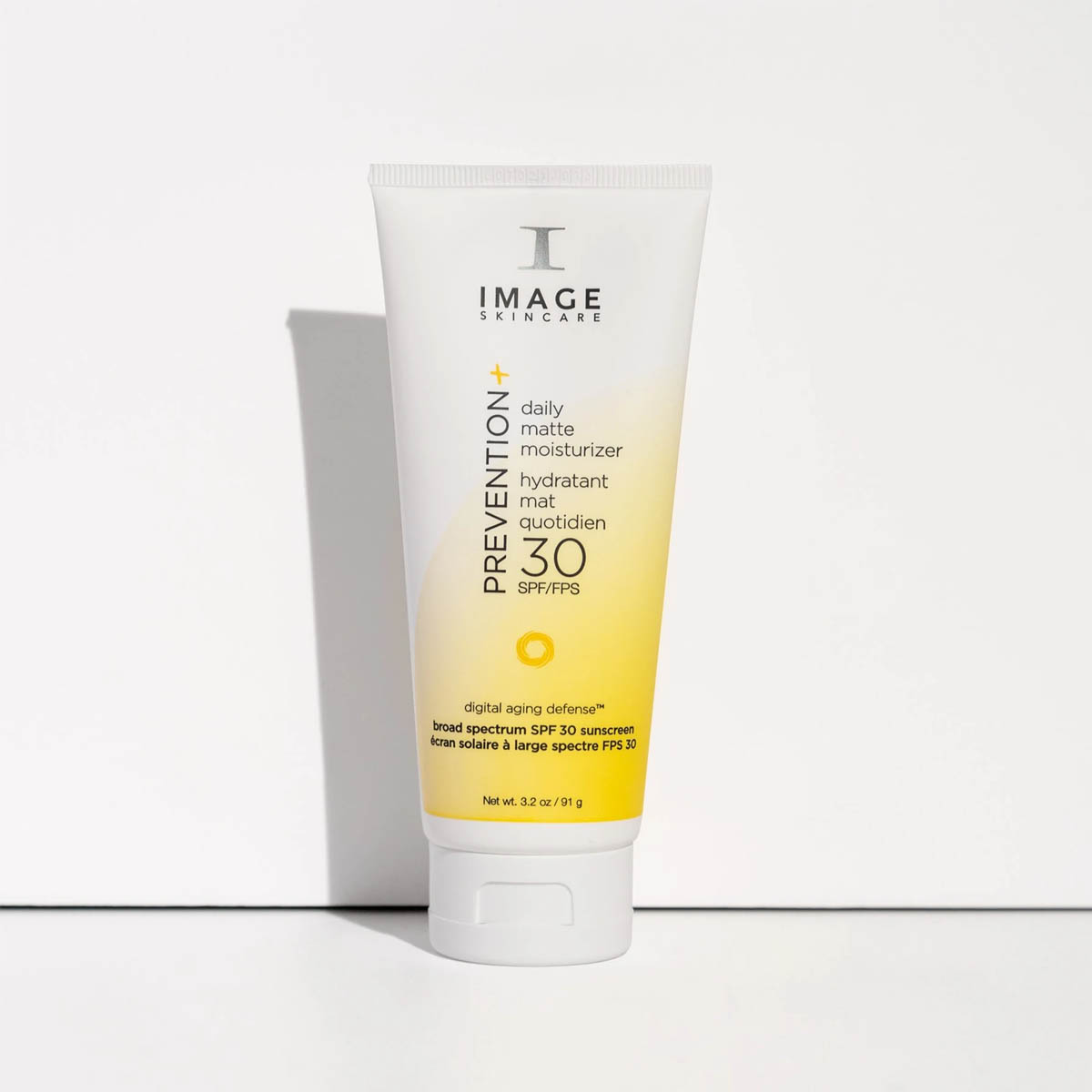 A daily dose of our Image 30 SPF sunscreen is vital to long term skin health. Protection from UVA/UVB rays is the biggest way to assist long term skin health. When used daily, Image sunscreen is highly effective, and it provides a hydrating protective barrier against any harmful sun rays.
SPF Use: Apply every morning as a daily moisturizer and for ultimate protection.
BONUS SKINCARE STEPS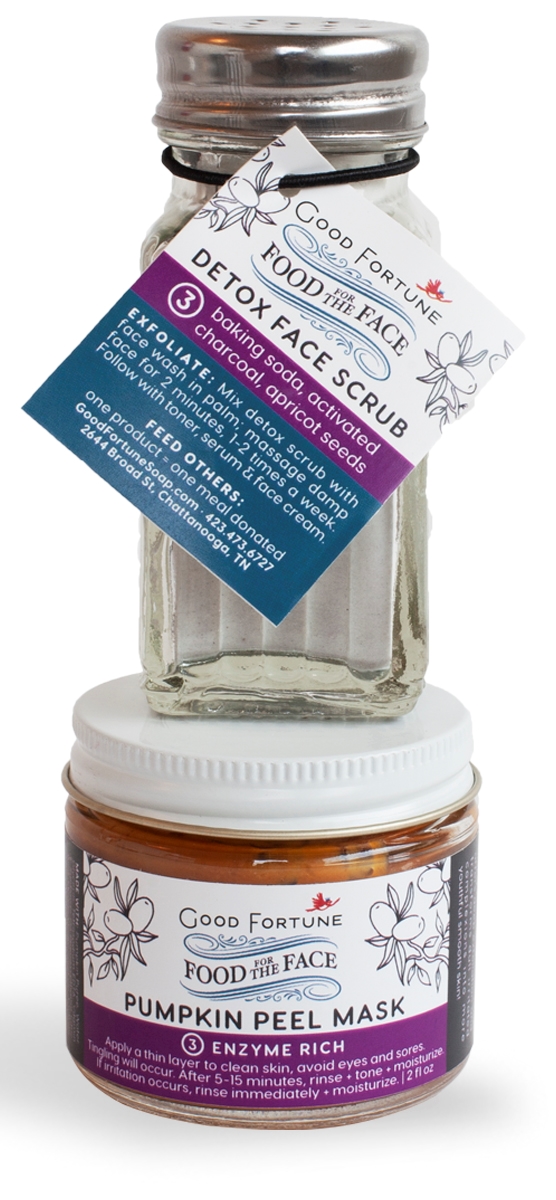 Detox Face Scrub
Detox Face Scrub has a powdery-sandy texture that lets you decide how intense it becomes. It has three simple ingredients: activated charcoal to absorb excess oil, apricot seeds to remove dead skin cell buildup, and baking soda to provide natural antiseptic properties to the skin.
Face Scrub Use: Shake dry face scrub mixture in your palm with face wash and lightly massage your damp face for 2 minutes, using a light circular motion 1-2 times a week. Follow with toner, serum and moisturizer.
Pumpkin Peel Mask
This Enzyme Pumpkin Mask is formulated to offer a deep exfoliation and to promote healthy skin cell rejuvenation, transforming a dull, lifeless complexion into youthful, replenished skin.
Face Mask Use: Apply a thin layer to clean skin once a week, avoiding eyes and sores. Light tingling will occur. After 5-15 minutes, rinse, then follow with toner, serum, and moisturizer. Rinse mask off immediately with warm water if irritation occurs.