How to have the best skin of your life for your Wedding Day
Congrats! Your Big Day will be here before you know it and it's never too early to start taking better care of your skin. We've put together our favorite skincare tips to help you get glowing, flawless skin.

Consistent Skincare Routine
Consistency is key to seeing results. You can buy even the most expensive skin treatments and they just won't work unless you work them! Of course having good-for-you natural ingredients is important but making sure you take the time, morning and night, to do your skincare routine is crucial!
Weekly Exfoliating
There are 2 types of exfoliation: physical and chemical. Both are great for shedding dead skin, allowing your products to penetrate the skin better, and create instantly smoother skin. We suggest our Pumpkin Peel Mask if you want a chemical exfoliator and our Detox Face Scrub if you're looking for physical exfoliation!

Moisturizing
Hydration is so important for anti-aging and for getting your glow on. This is the step you should never skip- no matter how tired you are! Even if you have an oily skin type, using a moisturizer will help to balance your oil production and reduce wrinkles. If you are oily, we recommend our Green Tea Face Cream but if you've got dryer skin we recommend the Antioxidant Face Cream.
Sunscreen
SPF is an unsung hero in anti-aging. Wearing sunscreen every single day is key to maintaining your results. You'll notice dark spots and scarring fade much faster when you wear sunscreen consistently. Plus, you'll see amazing long term benefits from wearing your SPF! We personally love Image Skincare SPFs because they are super effective and moisturizing!

Weekly Facials Leading Up to the Big Day
So you're getting closer to the big day and you want to ensure your skin looks smooth and glowing. Our licensed estheticians will help you to create a plan of action to meet your skincare needs and goals. Professional facials are a powerful tool in boosting your results. Estheticians can use stronger products and have professional tools to give you the ultimate glow.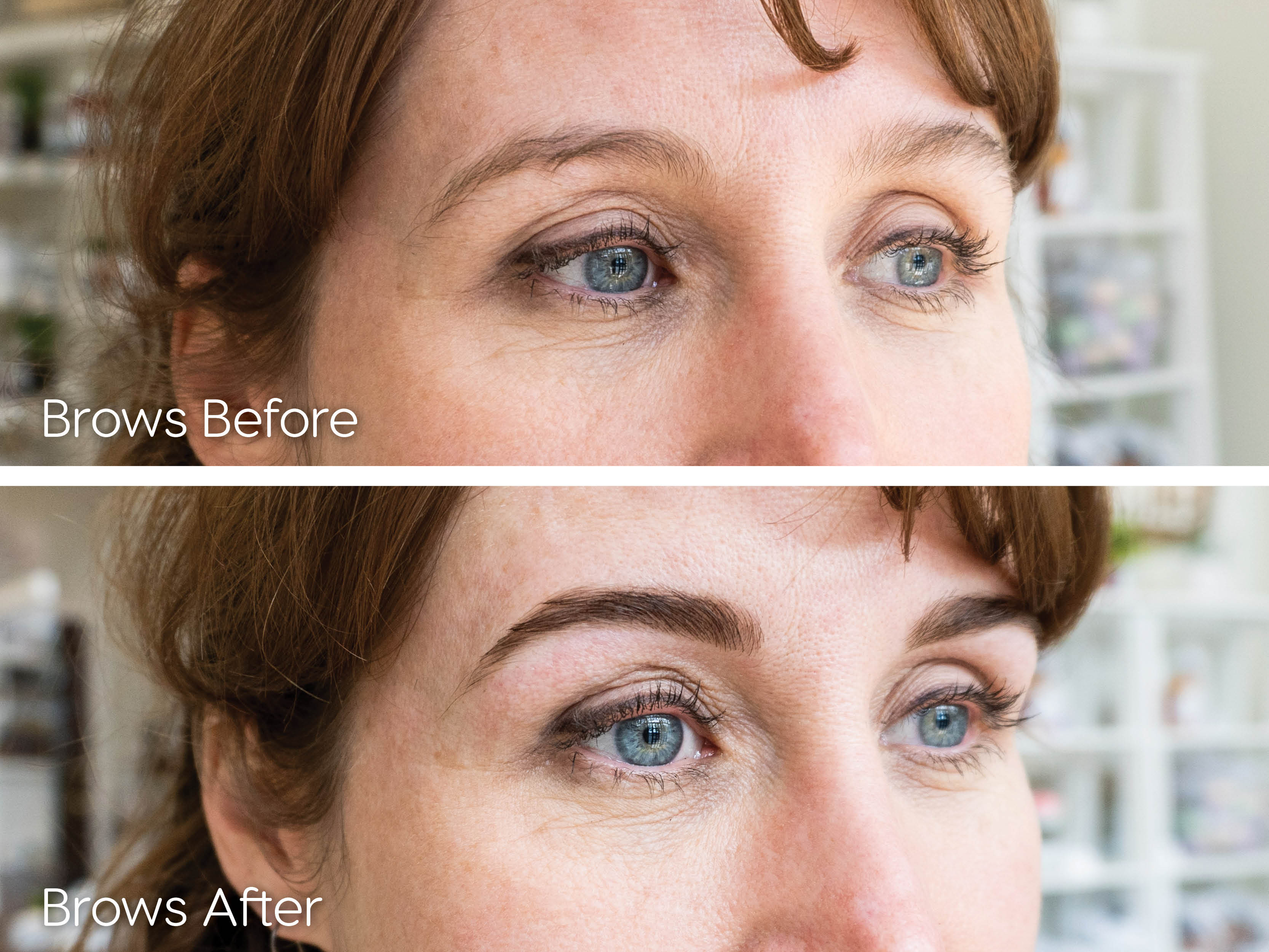 Lash Lift and Tint + Brow Shape and Tint
This one is a bonus! We highly recommend getting your brows and lashes done before your wedding (and honeymoon!). Our lash lift and tint means you don't need any mascara that will inevitably end up running as you say your vows. You can also have our brow specialist Kerri shape your brows and apply a semi-permanent henna tint to frame your face and prevent a brow-melt down while you break a sweat on the dance floor.
Now You Have the Tools to Look and Feel Good for Your Special Day.
Take the stress out of skincare with one of our complete kits and go ahead and book your treatments in advance! See you soon!