A couple weeks ago, we introduced our new lash lift + tint to the Good Fortune Spa! If you are interested in finding out more details about lash lifts and how exactly our esthetician Melody performs this service, check out our blog called How a Lash Lift Will Change Your Make-Up Game Forever!
Today, we are focusing on a Q&A from someone who has received a lash lift + tint from Melody! Our store manager, Bobbie, will tell you everything from experience to her results.
---
Q&A With Bobbie:
WHY DID YOU GET A LASH LIFT?
"I wanted to feel like I don't have to wear mascara and use an eyelash curler during the summer, especially when playing in the water or dealing with the southern humidity. I also have very short lashes so I wanted them to look longer and fuller."
WHAT WAS YOUR EXPERIENCE LIKE?
"Very relaxing. I almost fell asleep!"
WAS IT PAINFUL OR UNCOMFORTABLE?
"Not at all. Melody was awesome at explaining each step so nothing was a surprise."
HOW DO YOU LIKE YOUR RESULTS?
"I love it! I love not feeling like I have to wear all the eye makeup everyday."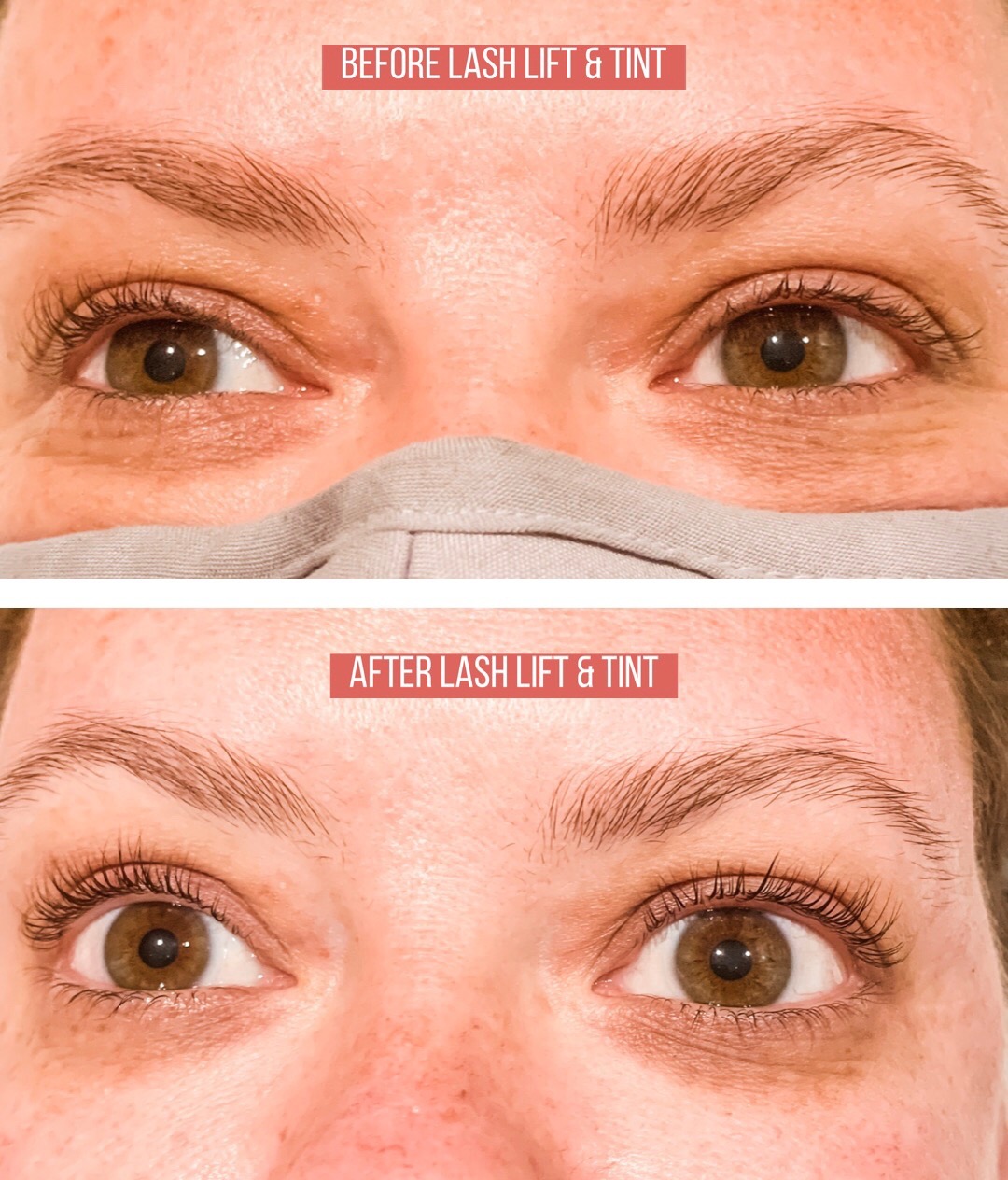 IS IT WORTH IT TO ADD A TINT?
"I have darker lashes so it is not as dramatic on me, but if you have lighter hair and lashes it is absolutely worth it!"
WOULD YOU RECOMMEND THIS SERVICE TO SOMEONE ELSE?
"ABSOLUTELY and I totally have! Especially to my friends with lighter hair and lashes."
DO YOU FEEL THE NEED TO WEAR MASCARA NOW?
"Nope! Maybe for special events for an extra pop, but I have rarely picked up my mascara since getting my lift. I like being able to skip mascara and not have to worry about getting raccoon eyes in the middle of the day!"
DID GETTING A LASH LIFT CUT DOWN YOUR MORNING ROUTINE?
"I definitely put my mascara on in the car...so not really. But it does make me feel like I look better since I am such a minimalist when it comes to makeup."
---
If you've been debating on whether or not to get a lash lift, hopefully this will sway you! Like Bobbie said, lash lifts are PERFECT for the summer time to avoid raccoon eyes from the pool and heat. It can reduce your morning routine time as well as reduce the damage to your lashes that comes from falsies, extensions, and even mascara.
Check out our lash lift + tint combo special on our website and schedule an appointment with Melody!
You won't regret it.