Want to Start Using Essential Oils But Have No Idea Where to Start?

This is For You.
So you've heard all the buzz around Essential Oils and you want to start your collection but there are so many to choose from! Don't worry because we are gonna narrow down your search to the Top 3 Essential Oils for beginners. Think of this as your jumping-off point to the world of oils! All three can be applied topically (diluted with your favorite Carrier Oil) or diffused!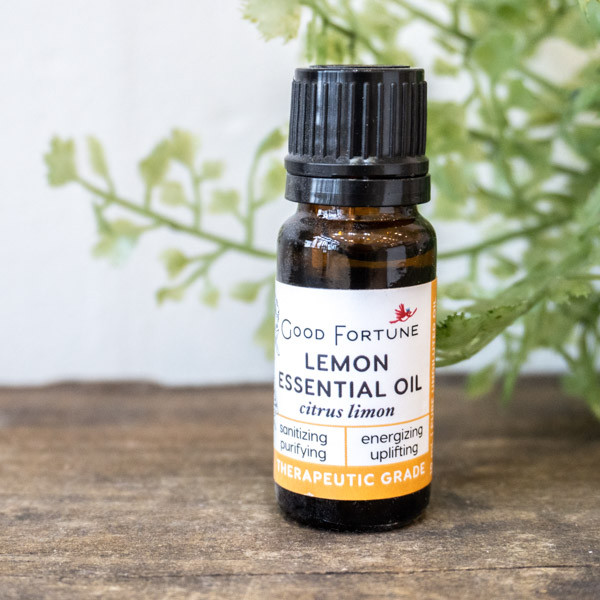 Lemon Essential Oil
Lemon Essential Oil has one of the most powerful antimicrobial properties of all the essential oils. Plus it has a refreshing, energizing, purifying, and uplifting scent. You can use Lemon in a diffuser to help clean the air and provide some uplifting aromatherapy or topically to boost your metabolism and digestive function. Because of its antimicrobial properties it's great for DIY cleaning solutions.
Seriously, who doesn't get giddy and think of summer when they smell a fresh squeezed lemon? I know I do! So pull out those pure essential oils and diffuse a little bit of joy in your home! You will thank me.
Peppermint Essential Oil
I think of Peppermint essential Oil as an unsung hero. Peppermint is very versatile - it helps give you energy, focus, and eases aches (head, body, and tummy). You can even use it to make a cooling chest rub(a natural alternative to Vap-O-Rub)! Peppermint oil is used in a lot of cleaning recipes because it can sanitize and deodorize very well. It's also great for scalp health - hello thicker healthier hair!
Did you know that ingesting 1 drop of Peppermint Essential Oil has more health benefits than drinking a whole box of peppermint tea!?! Plant oils are simply amazing! This oil can get rid of spiders and help my upset tummy?! What? Now do you see why it on our Must-Have list?

Lavender Essential Oil
Old faithful Lavender! This is an extremely common oil and is my personal favorite. It helps with relaxation, anxiety, depression, menstrual cramps, and has a physically and emotionally balancing effect on the body. I love using it in my bedside diffuser for deeper sleep. You can also use it topically to eliminate harmful bacteria, relieve muscle spasms, and soothe especially inflamed skin. This oil smells amazing so it's perfect for creating Air Fresheners and perfumes.
OK parents - Get this oil! It is super kid safe and can be used for almost any issue you face. From sleep, to bruises, boo-boos, rashes, etc...they will want "their roll-on" and feel like they've had the best medicine money can buy. I like to keep the pure oil in my medicine cabinet, and make my own roll-ons. Simply use about ¼ of lavender to ¾ fractionated coconut oil. It is simple, and smells heavenly.
The Purity Of The Oil Matters!
It's true that not all oils are created equal. Everything from the quality of the plants being used to the processing techniques can change the quality and effectiveness of oils. Good Fortune pure therapeutic grade Essential Oils are harvested from carefully vetted farms from around the world then transferred to our certified US suppliers where they are distilled and tested for ultimate quality. No middle man markups, just pure essential oils! Plus you are supporting a Small Business in the heart of Chattanooga, win-win!
The Easiest Way to Start Your Collection
Since we believe that Lemon, Peppermint, and Lemon are the 3 Best Essential Oils we've created a Beginners Kit so you can start your collection at a discounted rate! That means you're saving 10% just by buying the bundle! Happy Blending!
Love Shopping Green? Stop in to our Chattanooga Essential Oil Store and we'll refill the pure essential oils you purchased from us, and you'll save 10% on each refill. Saving money, and glass from the landfills makes us almost as happy as Lemon Essential Oil.
Shop Here
Want Recipes? Check Out Our FREE Essential Oil Guides Here!